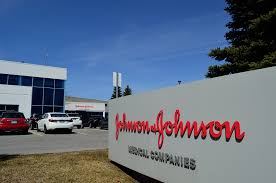 Flickr
Due to an unexplained illness in a study participant, Johnson & Johnson (J&J) have temporarily paused their COVID-19 vaccine candidate trials. The ill participant in question is being evaluated by the ENSEMBLE independent Data Safety Monitoring Board (DSMB), along with J&J's personal internal clinical and safety physicians. Outside researchers were sent a document, stating a 'pausing' rule has officially been met.
The privacy of the participant is protected, and no additional information that is seen as revealing will be released.
Johnson & Johnson have stated that adverse events, which were labeled as illnesses, accidents, ect were expected during the ongoing vaccine trial. J&J emphasized their commitment for safety, announcing that all studies which were conducted by the Janssen Pharmaceutical Companies of Johnson & Johnson have prespecified guidelines. If an unexpected adverse event that may be related to either a study drug or the vaccine is reported, then reviews can specifically be made highlighting all medical information. The study will follow a continuation once the illness is better studied and distinguished.
Another COVID-19 vaccine, is in the process of being developed by AstraZeneca and Oxford University, but was paused on September 8th. Similar to the circumstance that caused Johnson & Johnson to pause its trial, a suspected adverse reaction in a United Kingdom patient interrupted the study of the vaccine, causing testing for both AstraZeneca and Oxford University to cease.
"As many trials are placebo-controlled," said J&J in their public statement, it is not always immediately apparent whether a participant received a study treatment or a placebo.