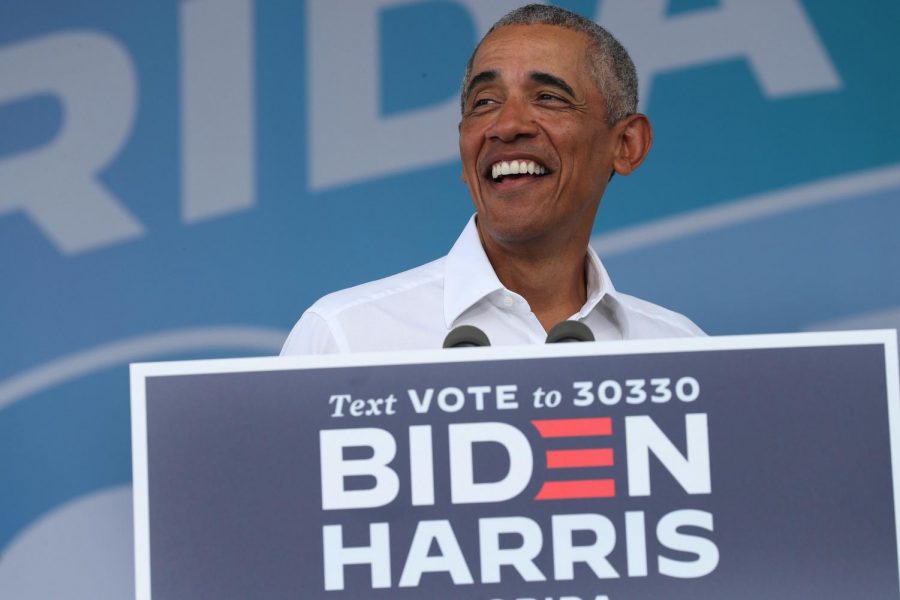 Getty Images
Former President Barack Obama traveled to Central Florida on Saturday to attend and speak at two drive-in rallies. The first, in Miami outside a local university and then on Tuesday, where he spoke outside Orlando's World Stadium.
His main event was Saturday's drive-in car rally at Florida International University's Biscayne Bay campus in North Miami, a city with a large Haitian American population. Obama delivered a speech dripping with criticism on critical issues like the COVID-19 pandemic, the economy, and hurricane Maria. He ridiculed Trump's choices on these issues and urged Floridians to vote. "He doesn't have a plan. He doesn't even acknowledge the reality of what's taking place all across the country," Obama said about the president's response to the Coronavirus. "Donald Trump isn't going to protect all of us. He can't even take the basic steps to protect himself." He added that Trump has done nothing "other than screw this thing up."
On Tuesday, Obama attended the Orlando rally, which was held outside Camping World Stadium. The rally drew 237 supporters, all in cars. Drivers honked their horns, cheering for the former President. The vehicles snaked around the building, even though the audience was invitation-only, as an attempt to limit crowd size and maintain social distancing. "Florida, we cannot afford four more years of this. We cannot afford this kind of incompetence and indifference." Obama urged Floridians to vote blue.
Obama's visit is in the height of early voting in Florida, and the second Biden-Harris visit during this Fall's campaign. Harris had campaigned in Florida last Monday. the high stakes in this ultra-close contest of winning the Sunshine State are clear from the effort of both candidates and their allies. They are campaigning nearly non-stop in the state.
By Tuesday morning, about 6.4 million Floridians had either voted by mail or cast ballots at an early-voting location. For those voting in person be sure to adhere to the following: wear your mask, stay 6 feet apart, wash your hands, and vote at off-peak hours.