Supreme Court Justice Amy Coney Barrett Participates in first Oral Arguments
As of Monday, newly appointed Supreme Court Justice Amy Coney Barrett has joined her first oral argument as a member of the Supreme Court. The week prior, major election disputes that discussed extended timelines for counting and receiving ballots in Pennsylvania and North Carolina were held by the Supreme Court, along with a private conference between the justices. However, Barrett did not participate in either meetings, claiming that she needed time to prepare for this week's oral arguments.
Barrett had to participate by phone with the other members, a new policy caused by the COVID-19 pandemic. Typically during a case hearing, justices have time to debate and discuss with each other. However, over the phone, the justices ask their questions with little opportunity to do anything else. The order in which each justice speaks about their presented argument depends on their seniority. Barrett spoke last in the arguments.
Barrett participated in two cases on Monday, which were the Fish and Wildlife Service v. Sierra Club, Inc. (a Freedom of Information Act case) and Salinas v. Railroad Retirement Board. On Tuesday, the court discussed a case about sentencing young people to life without parole. On Wednesday, the day after Election Day, the court heard a case involving LGBTQ+ rights and religious freedoms in Pennsylvania. Throughout each argument, Barrett was active in her participation, asking questions throughout each case.
Next week, the Chicago Tribune reports that the Supreme Court will handle a case that, "could threaten the Affordable Care Act… that was front and center during Barrett's confirmation hearings last month. Democrats claimed that the Obama-era health law, known as 'Obamacare,' would be in jeopardy if Barrett joined the court. Trump has urged the court to overturn the law."
About the Writer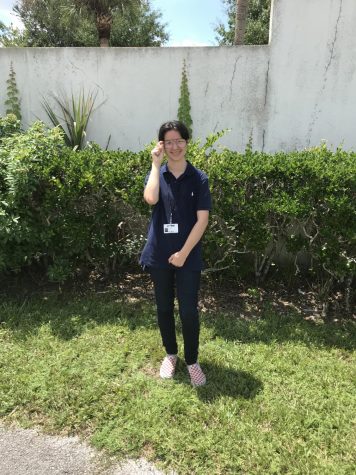 AnnaBella McGinnis, Reporter
AnnaBella is a Sophomore Creative Writer at OCSA. An avid geek with a sarcastic personality, her focus is on the students of OCSA. Annabella is determined...