President Biden's First Challenge is Mass Vaccination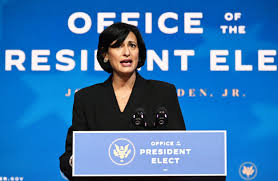 As newly elected President Joe Biden takes a chaotic and unstable office, one of the first problems that arose was the question of widespread vaccination. As Biden pledges to distribute 100 million vaccines by the end of his first 100 days in office an urgent issue is appearing, states are running out of vaccines, with little sense of when more will arrive.
The newly appointed Centers for Disease Control and Prevention (CDC) Director, Rochelle Walensky, spoke on Sunday about the implications that are happening with the COVID-19 vaccines that are hitting the nation. Walensky warned about the lack of knowledge on exactly how many vaccines the federal government has.
"One of the biggest problems right now is I can't tell you how much vaccine we have, and if I can't tell it to you then I can't tell it to the governors and I can't tell it to the state health officials," warned Walensky in an interview with Fox. "[We don't] have as many doses as we would like now for states like New York [or] for other states that are claiming to have run out of vaccine."
Biden has made ending the pandemic a central part of his presidency. He announced on Tuesday that his administration is working to purchase an additional 200 million doses of the Pfizer and BioNTech vaccines, with the goal of having enough vaccine supply for the entire U.S. adult population by the end of the summer. He also announced steps to increase vaccine doses going to state and local governments over the next three weeks, and to provide them with more clarity regarding how much supply they should expect. In the long term, Biden said his administration plans to buy an additional 100 million doses from both Moderna and Pfizer.
Currently, 38 million doses of the COVID-19 vaccines have been delivered throughout the United States. For the entire population of America to receive one, there needs to be about 330 million vaccines available to the population. A poll conducted by the Kaiser Family Foundation showed that 71% of the U.S. public said that they will "definitely or probably" get the vaccine which is an increase from 63% since September.