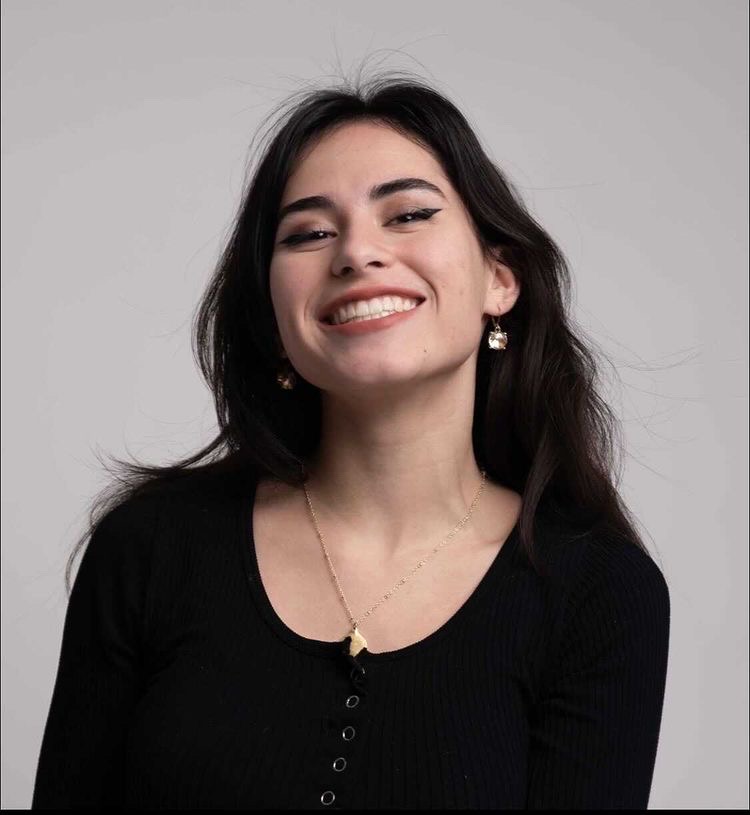 @jimmyferminphotography
Not only can Valeria Perez make the "world's best grilled cheese" and do a Stitch impression, but they're also passionate about activism and the arts. Perez has proven their track record of being a caring, strong, and dedicated individual at OCSA,  which is why it's no surprise that they have been chosen as one of this year's OCSA's Hall of Fame recipients.
When asked about how they felt about being selected for the Hall of Fame, Valeria stated, "It feels super exciting. I feel really grateful to be recognized amongst so many other talented individuals".
Perez is a student of multiple talents, noting how they played the piano and viola in their time as an orchestra major. Yet, Valeria recognized their passion for theatrics in freshman year, when they switched to being a drama major under the guidance of Mr. Clegg.
Perez's favorite part about being a Drama Major is how supportive the environment in the blackbox is, and the fact that everyone is willing to step out of their comfort zones. "I've learned life long skills in this department thanks to my peers and artistic endeavors. Also, christmas in the blackbox is always super fun," they stated.
Perez's talent for acting also leads into their knack for directing, where the first two thespian pieces they directed in sophomore year won Best of Show at their district competition.
Perez is known for seizing opportunities since 6th grade, from performing at Disney's Candlelight to directing their own show, "the Complete Works of William Shakespeare Abridged Revised." Additionally, Perez is the president of OCSA's March for our Lives chapter and OCSA's Film Club. Perez also has an extensive resume, where they have spoken on NPR and at the Florida Capitol.
After 7 years at OCSA, Valeria has used their art for advocacy, stating that they use their, "art to make a difference in the world" while "learning how to vulnerably grow with it." Perez's passion for activism can be see through their art. During her presidency in MFOL, they aided in the making of film projects, therefore mending their activism and art together into beautiful films.
Perez's films have been accepted into notable festivals such as the All American High School, Orlando, Golden State, and Tampa Young Directors Film Festival (where their first film won the People's Choice Award).
Perez plans to continue their passion for film-making after graduating OPast graduation. Perez has huge plans. During summer, they plan to film new short films, do stArt (an artist program), and continue photography before starting film school, at Sarah Lawrence, in the fall. Their future goal is to become a versatile filmmaker within the industry & combine advocacy/political science interests within their filmmaking.
Perez's talents extend to other aspects of their life as well, where their hobbies include not only film-making and acting, but also photography, chess, playing music (either on acoustic and electric guitar or on their piano), and watching and reviewing movies.
Perez has created a happy and healthy environment for themself and everyone around them. Alexa Perez, Valeria's younger sister, stated, "My sister is probably one of the most hard working people I know. They always take the next step into doing what needs to be done which is awesome. They're very fun and energetic, and loves engaging with people."
Perez has a few life motto's that they live by, which are: "You can't control what happens to you, you can only control how you react," "don't allow the past to rule your present if it is no longer serving you," and "everything is temporary, the pain the good & the bad. Even though we'll always be moving forward, don't forget to enjoy the ride & take care of yourself."