Ariana Grande Drops Surprise New Song About Her Exes
Hang on for a minute...we're trying to find some more stories you might like.
The pop singer, Ariana Grande, surprised fans late on Saturday, November 3rd,  when she dropped her new song called 'Thank U, Next" in which she thanks her former loves and welcomes the next. Grande dropped the song half an hour before her recent ex, Pete Davidson starred in a new episode of "SNL".
The song talks about the lessons Grande has learned about all of her former lovers. She mentions the names of various renowned celebrities that she's dated in the first verse, including Mac Miller, who recently died from an overdose in September, stating that she wishes she could say," 'Thank you' to Malcolm, cause he was an angel. "
Grande teased fans about the song on Thursday. Grande alluded to her breakup with Pete Davidson in a promo for this week's SNL, tweeting, "For somebody who claims to hate relevancy u sure love clinging to it huh," which was recently deleted. Right after, Grande tweeted the phrase, "Thank U, Next". Fans did not realize that she was about to drop a new song and shrugged off the Tweet.
Grande says that she has no animosity towards Davidson. An hour after the song was released, Davidson addressed the breakup during the  Saturday Night Live episode for the "Weekend Update". He says, "The truth is, it's nobody's business, and sometimes things just don't work out and that's okay," the comedian said. "She's a wonderful, strong person and I genuinely wish her all the happiness in the world. Now please go vote on Tuesday alright?"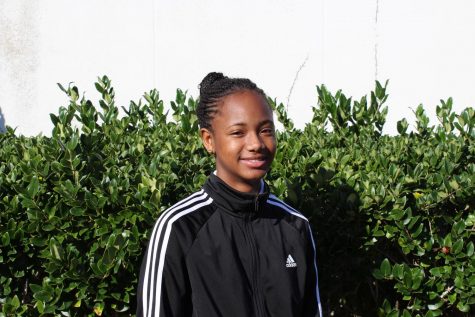 Raquel Perry, Reporter
Raquel Perry is a junior Creative Writer at the Osceola County School for the Arts. As a journalist, her one goal is to present news in a well-rounded...