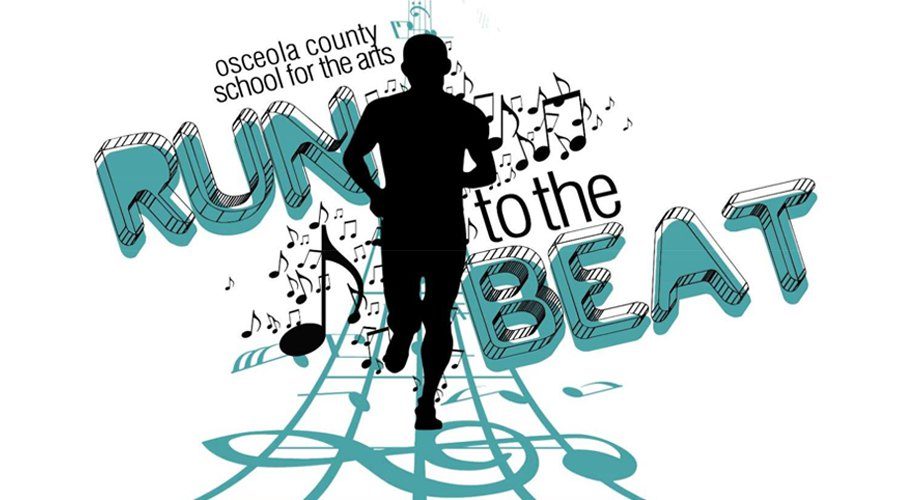 OCSA's 5th annual Run to the Beat 5k went off without a hitch this weekend, as both students and community members participated in the school wide fundraiser.
Saturday, February 2, 2019, nearly 70 people participated in the 3.1 mile race around the Osceola County School for the Arts campus and Tupperware grounds. Not only were there several members of the OCSA student body participating, but there were also many members of Tupperware's staff. The run, which is characterized by its cheerful nature, featured several OCSA students playing their instruments along the race route. In addition, throughout the running trail, there were several locations with student volunteers playing music over portable speakers.
Along with providing students and community members with a fun way of getting some exercise, the 5k acts as a school fundraiser. According to Mrs. Laurie Smith, one of the event organizers, the 5k acts as "a fundraiser for any school organization that volunteers to help" with the event.
Mrs. Smith also stated that each year, "we have as many as 100 people participating," which helps students earn necessary funds that they otherwise might not be able to raise themselves. Because of this, Mrs. Smith continues and will continue to organize a 5k run each year.
At the race, there were several student volunteers from organizations such as National Honor Society and Students Working Against Tobacco. Thanks to the students' contribution, their respective clubs will receive a portion of the proceeds collected.