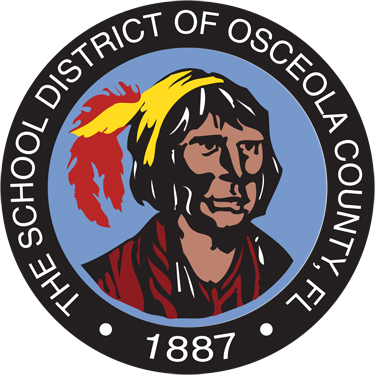 The times are changing and it's not just politically. School start times for all of Osceola County will change for the 2019-20 school year.
In an Osceola County School Board meeting on Tuesday evening, five out of six board members voted to amend school start and end times to a standardized three tier system. The new school times are as follows:
High Schools: 7:20 a.m. to 2:20 p.m.
Elementary Schools: 8:20 a.m. to 3:20 p.m.
Middle and Multi Level Schools: 9:20 to 4:20 p.m.
PATHS and NeoCity High School will begin at 7:10 a.m. and end at 2:10 p.m., while OCSA will go from 9:10 a.m. to 4:10 p.m.
According to the 2019-20 Bell Time Proposal, "a longer tier 'interval' will improve delivery timing and reduce the need for buses and drivers by lengthening the window of operation." The standardization of school start times will supposedly save the school district a projected $2 million and reduce the number of school buses needed from 310 to 280, making transportation more efficient.  Osceola County Superintendent Dr. Debra Pace argues that the $2 million saved can be used elsewhere, possibly for teacher salaries.
Tuesday evening, several parents, teachers and students expressed their concern over the changes to the bell schedules to the Board. One of the main concerns of every commentator regarded students missing out on after school activities. One student expressed apprehension toward missing out on her dance practice while another was worried about missing their after school sport because of the later start time for OCSA.
Dr. Pace stated that a focus group of OCSA seniors claimed they did not want to move to an earlier start time and that they like their current start time that "works with our dual enrollment programs and the other things that we're engaged in." However, a participant of the Senior focus group has adamantly stated that she cannot Dual Enroll because of the late start time, which will be made even worse by leaving school at 4:10.
In addition to community members expressing their concern at Tuesday's Board meeting, a petition to prevent the time changes that gained over 1,000 signatures was used in attempt to keep all school start times the same. A main argument for not changing school start times was regarding College Board testing. Because the College Board only allows morning AP exams to begin between 8 and 9 a.m., pushing the school start times by even ten minutes will make it more difficult for students to make it to their exams on time.
In spite of the arguments against the school bell standardization, the Board voted to proceed with the plan. Next year, all Osceola County students will begin school at the new standard time.