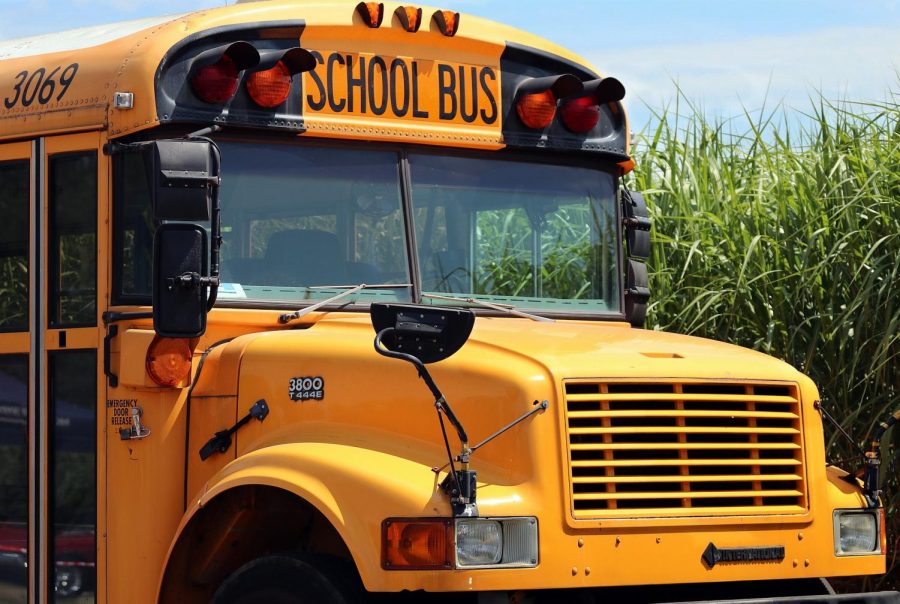 With the new school year, it is expected that things would become messy. Many of these changes are expected, such as different schedules, new teachers, and new students arriving at our school.  But with this year, bus transportation seems to be far worse than usual.  
Buses this year have arrived late to their stops, both in the morning and the afternoon. Some stops are claimed to have been skipped entirely. On top of that, students are now being crammed three to a seat and struggle to find a place to sit. In the morning, students tend to arrive as soon as class starts. However, when late, it's too late. Some having no choice but to call a family member to take them. As for those who waited, it all seemed to depend on luck. While some may have missed their first class, such as 7th grader Aysu Manavoglu, who "didn't get to school until ten (A.M.)." Other stops were skipped entirely, forcing students to call the school to send a bus. Another middle school student made the shocking claim that her mom had to chase after the bus so they could pick her up. On top of that, 11th grader Eduard Santiago was told that a different bus was going to pick him up without any notice.
As for the afternoon, students claimed that they got home around an hour later than the bus transportation website claimed they were supposed to. One student, who chose to remain nameless, even reported that they got home an astonishing three hours later than they should have. Many felt that their drivers don't know where to go, often making random stops for ten minutes at a time to figure out where the next stops were. 
This has left both students and parents are wondering: why this is happening? When will things clear up? How can they tell if their bus is going to be late? Those questions were left hanging both by Mrs. Bell and Osceola Transportation. Mrs. Bell said that she is "responsible for overseeing transportation for our school. However, it is the district office that takes care of coordinating the routes, the stops, and the times for arrival." Meaning, she only takes care of issues in the school and nothing outside. She then went into further detail that Monday the 19th was "A really good day." because all the buses left by 4:45 p.m., which is still twenty minutes later than the 4:20 p.m. usual.
What many speculated was that bus drivers need take care of other schools before ours. Both Mrs. Bell and Osceola transportation confirmed this. She even stated that, "because of the new school times, drivers have to take elementary and another high school before they have to take care of us." Osceola Transportation also told us that these drivers must take care of two other schools before reaching ours. 
For some stops this has always been the case, but never to this extreme. Mrs. Bell also mentioned a few smaller elements that may be what's affecting this, such as traffic, the large number of new bus drivers hired this year, and little incidences with other schools that can result in being late for our school. Although those elements may play a role, it may not be as big as first speculated. The Department of Transportation made it clear that, although they do have many new drivers, that is not as big of a factor as the bus driver's other school responsibilities.  
When asked how this is going to get sorted out, they explained that "we plan to make arrangements with the hours so they can get to their stops on time" also stating "we need to wait until next week to see what happens." Both the department and Mrs. Bell said they just need people to be a bit more patient.  Mrs. Bell also said "there are things that are out of our control. Things can happen at different schools that sometimes affects us."  
In the meantime, parents can go on the Remind app and sign into the OCSA bus Remind or text 81010 with code: @ocsabus. There, anyone can receive information on what time the buses are expected to arrive and/or leave school.