Our Generation is the New Leader of Climate Strike
The Global Climate Strike event is happening from September 20-27th and is taking the world by its feet.
The Global Climate Strike is an international protest that demands action be taken against our current climate conditions. Over 150 countries are participating in the strikes, with children are taking lead in running these protests such as teenage activist Greta Thunberg who spoke for the United Nations' Climate Action Summit. She is one of the many young activists showing their disapproval of the Earth's current environmental conditions.
An estimated four million people took part in the strike on September 20th, making it the world's largest recorded protest ever. Southern Manhattan and Washington D.C. were shut down due to the protest, as well as 400 other companies who allowed their workers to participate in the strike. Some companies were forced to close as workers walked out to protest. Over 6,000 websites including Twitter and World Press provided banners and space for climate change ads to show their support of the strike as well.
The protest called forth a new wave of youth to take action for what they believe in. The event was also named "School Strike for Climate", specifically for students to walk out of school to protest on the 20th. Thousands of young people students took march all over the world, with young people in New Zealand marching to the parliament as well as hundreds of schools nation-wide taking part in the climate strike.
Greta Thunberg, Xiye Bastida, Autumn Peltier and many other young activists want to make it clear that the youth will be taking back their future and they will not be stopping anytime soon. As the activists of our generation make a change for the world that will belong to them, we wonder what's in store for future generations as young activists take the reigns.
About the Writer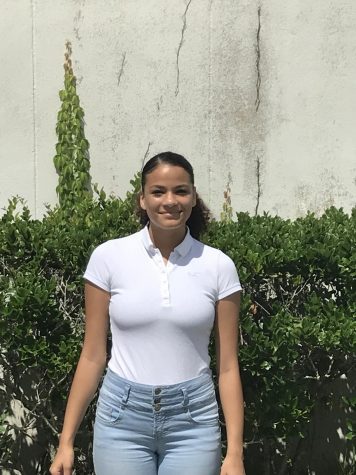 Frances Oyola, Reporter
Frances is a Junior Reporter for The OCSA Ledger. She has been doing journalism for three years and has a concerning obsession with Harry Potter.