Home and Away Concert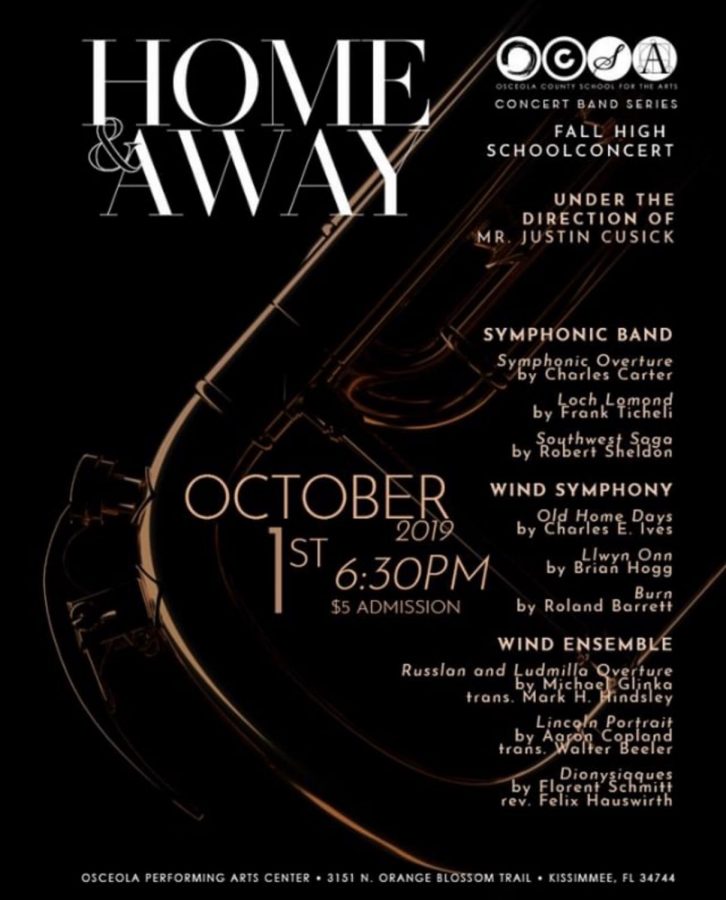 Today, October 1st, is our first High School band concert of the year. The theme for this event is Home and Away and admission is $5. The performance starts at 6:30 PM.
Hear performances from our Symphonic Band, Wind Symphony, and Wind Ensemble here at OCSA.  Each band will preform three separate pieces around the theme Home and Away such as, Loch Lomond by Frank Ticheli, Old Home days by Charles E. Ives, and Lincoln Portrait by Aaron Copland. Mr Clegg, our drama director here at OCSA, will be collaborating with the band department during Lincoln Portrait by reading Aaron Copland's compilation of Lincoln speeches. Mr. Clegg said, "Thinking back, I can't believe I almost said no to this amazing opportunity. The words that Copland chose in this piece moved me tremendously. The words talk about the fight for freedom and encompass who Lincoln was perfectly."
Make sure to come tonight and support our band department and hear these amazing pieces they have in store!