Sex Offenders Suing Police For Halloween Signs
Hang on for a minute...we're trying to find some more stories you might like.
Sheriffs in Butt County, Georgia, are getting sued by sex offenders after signs were put in front of their homes warning kids not to trick-or-treat there during Halloween.
Butt County Sheriff Gary Long claims to have legal backing behind his action, and says that the sex offenders are required to have these signs placed in front of their homes. The sex offenders' attorneys are fighting back with the fact that these offenders have a right to their freedom of speech and also that the Sheriff's "legal actions" were illegal.
This was all inspired from last year's Halloween, when Sheriffs had first done this. The lawsuit hopes to prevent the same occurrence to repeat.
Attorney Mark Yurachek argues that "State law does require him to notify the public in very specific ways and none of those ways includes placing signs on registrants' lawns."
This clashes with the Sheriff's need to protect children. The Monroe County Deputy Marilynn Fitts reported that Sheriff Long required that if the signs were taken off before Halloween night, the sex offenders will be forced to spend the night in the Sheriff's office and were also threatened that if the offenders did not display the signs, they would face another unspecified trouble.
While many states forbid the involvement of sex offenders outside of their house on Halloween from 5pm to 10:30pm, and other states have other various laws in place that limit offender's ability to interact with children, Georgia has none of these specific laws that prevents offenders from going out during Halloween. They are only required to follow general community supervision conditions.
Sheriff Gary Long has already expressed his opinion on Facebook, stating that no matter what results from the court hearing, he will not stop trying to protect kids in the community.
About the Contributors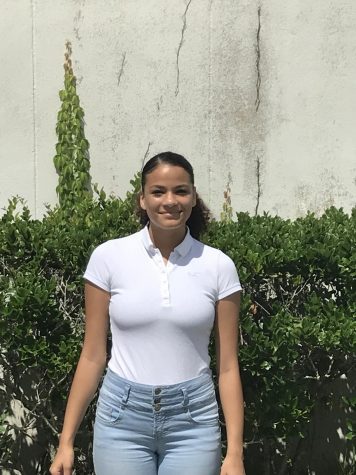 Frances Oyola, Reporter
Frances is a Junior Reporter for The OCSA Ledger. She has been doing journalism for three years and has a concerning obsession with Harry Potter.