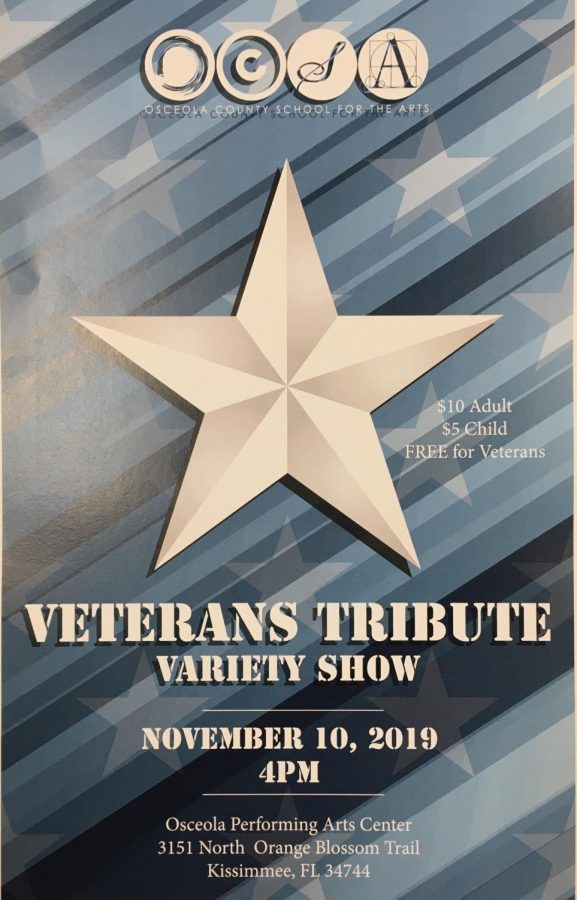 November 10th, 10:00 AM – 11:00 AM, and 4:00 PM -5:00 Pm is the yearly Veterans Showcase in the auditorium to honor our brave veterans.
There are going to be a lot of performances going on throughout the course of the event, such as two jazz pieces and a scene produced by drama majors, but most of the acts are songs sung by OCSA's amazing chorus.
Nazharie Gonzales says that it was a very selective process to be chosen as one of the four hosts for the show. She had to audition by reading a segment of an old script and then improve while in her sophomore Drama class. Alena Fenton, Brandon Rossel, and Xiomaris Legarreta are the three other hosts. Gonzales says that she feels "really excited about the show since [she's] always wanted to host it" and has "a lot of passion and respect for it since its such a memorable show."
Lisa Testa, one of the vocal directors, is in charge of the show and has been since it started.