OCSA Middle School and High School Orientation Nights
New Student Orientation is happening at the Osceola School For The Arts on Wednesday, January 15th for high school students, and Thursday, January 16th, for middle school students. from 6pm to 7:30pm this week. The orientation will last from 6:00 pm to 7:30 pm and is open to prospective middle and high school students wanting to learn about the school and audition process.
The orientation will provide a walk-through of all the majors at OCSA as well as on and off- campus activities, and a tour of the campus. It will start with a presentation explaining school expectations, such as school start times, dress codes, the various programs OCSA has to offer, and scheduling. Arts teachers will guide attendees through the audition process and their expectations.
Applications for the 2020-2021 school year close on February 3rd for guaranteed auditions on February 8th and 15th. While there are few select, non-guaranteed auditions later this year, unofficial dates have yet to be released.
Students who are interested in learning more about OCSA are encouraged to attend the orientation in order to make the application and audition processes as easy as possible for them.
For more information about orientation or OCSA, please don't hesitate to contact the school at (407) 931-4803, or their website: https://ocsa.osceolaschools.net/
About the Writer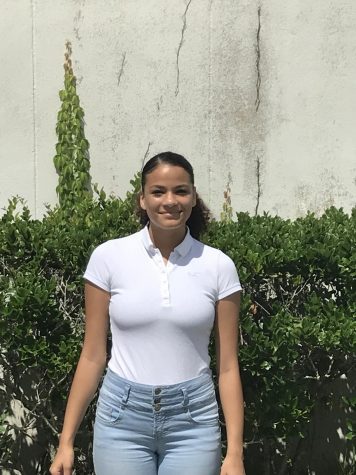 Frances Oyola, Reporter
Frances is a Junior Reporter for The OCSA Ledger. She has been doing journalism for three years and has a concerning obsession with Harry Potter.