Coronavirus becomes Global Emergency
As has been anticipated for the past several weeks, last week the World Health Organization (WHO) officially declared a global health emergency in connection with the coronavirus. The virus belongs to a larger family of coronaviruses that can cause severe symptoms that can result in death. To date, the coronavirus has killed more than 362 people, and over 17,300 cases have been confirmed nationwide.    
In an effort to stop the spread, the United States and other countries have begun screenings for the virus at airports and border checkpoints. The virus which originated in Wuhan, China, lead officials to temporarily stop transportation, essentially placing over 50 million people under lockdown. Symptoms of the disease are hard to detect because they're the same as a regular cold, runny nose, sore throat, and fever. Officials are saying the virus has a 10-14-day incubation meaning the virus can still be spread without someone showing symptoms. WHO released that, 20% of cases are considered to be severe and 2% have been fatal.   
"This is a potentially very serious threat, but at this point Americans should not worry for their own safety," said Alex Azar, the U.S., Health and Human Services Secretary. "This is a very fast-moving, constantly changing situation."     
On Wednesday night, more than 7,000 people were held on Costa Cruises' Costa Smeralda ship because a passenger presented with symptoms of the coronavirus. However, Italian officials diagnosed the symptomatic passenger with a common flu and released the ship from hold on Thursday.   
Another scare occurred when 30 high school students and 3 teachers were possibly exposed to the virus after attending Yale's Model United Nations conference from January 23rd-26th. The conference had students from around the world, but a student delegate who came from China had a fever and cough. The student tested negative for corona but positive for flu. Students and teachers were able to return after their tests came back negative.  One issue health officials are encountering is a particularly active flu season.  Symptoms of the flu and coronavirus can be similar, causing panic among many infected with influenza.
Currently, there are 12 cases of the coronavirus in the US, in the following states: California, Illinois, Arizona, Massachusetts, and Washington state, which was the first confirmed case in the US. As of now, many people who are experiencing the symptoms in the US are under investigation and are being tested. Officials have found the first person-to-person transmission in the US, in Chicago, Illinois. The transmission occurred between a husband and wife, following the wife's return from a trip to China where it is believed she contracted the virus.   
On January 31st, the White House declared the virus as a national health emergency. This prohibits foreign nationals from entering the country.  Delta, American, and United airlines have now suspended travel to China. United will start the suspension on February 6th, and end on March 28th.  Delta will also start their suspension on February 6th, and end March 27th. However, American while start on Friday, January 31st, and end April 30th.   
The World Health Organization is currently advising those who are concerned about contracting the virus to frequently wash their hands and avoid contact with people who are sick. There is currently no treatment for the virus, but most people with a common coronavirus will recover on their own.     
"The main reason for this declaration is not because of what is happening in China but because of what is happening in other countries," said Tedros Adhanom Ghebreyesus, WHO Director-General. "Our greatest concern is the potential for this virus to spread to countries with weaker health systems which are ill-prepared to deal with it." 
About the Writer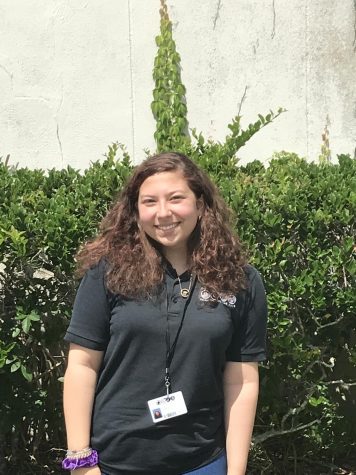 Alexis Incandela, Associate Editor
Alexis Incandela is the Associate Editor of The OCSA Ledger, whose goal is to serve the community through her writing. She hopes to have an impact on her...