Hamilton Coming to Theaters in 2021
Disney has agreed to pay $75 million to license and distribute a filmed version of the Broadway hit "Hamilton" in the fall of 2021.
When the "Hamilton" play opened in August of 2015, it produced more than half a billion dollars since its original release. Now, Disney is taking the opportunity to get the original cast together and turn the play into a film. Reportedly, Disney paid $75 million for the worldwide rights to the show.
The original creator of the musical, Lin-Manuel Miranda, is currently working on the project with Disney. Since "Hamilton" has won 11 Tony Awards and a 2016 Pulitzer Prize for Drama, both Miranda and director, Thomas Kail, decided that turning the show into a movie would give more people the opportunity to watch it.
Miranda says that filming it with the original cast will give fans the convenience to see what the original play was like. "If you've got that friend that brags, 'I saw it with the original cast in 2016,' that brag is only valid for another year and a half before the world sees that company," Miranda states. He claims that he is really excited to see how the film turns out.
Since the Broadway play was released, it has gotten a lot of positive feedback. Miranda states "My creative experiences with Disney have been very positive, and the reach they provide is what you want."
About the Writer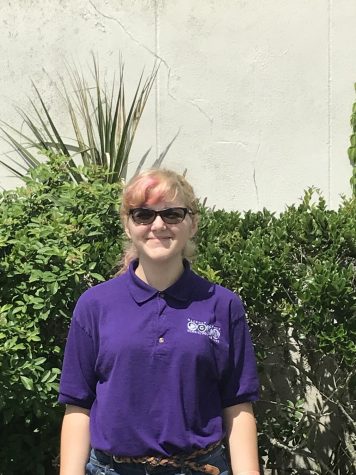 Allison Schreck, Reporter
Allison is a Sophomore Band Major at OCSA. She joined The OCSA Ledger because she would like to inform the public about the important events at OCSA and...