Osceola School Times Could Start At 3pm Next Year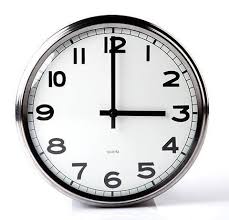 Osceola County School Board Chairman Kelvin Soto proposed a flex schedule that would allow students to start their day as late as 3 p.m. He believes kids should have a choice as to when they start their day.
"For students, starting class in the afternoon could give them time to take college classes, or work at a job earlier in the day. Or, students could just get more sleep." Soto said. Soto thought of proposing the idea in Osceola County after he said he read about a similar program in a Michigan school district.
However, there are several issues that may arise with this possible change, one of which being teacher availability. Some teachers may prefer working at earlier start times. Soto said, however, that he doesn't think it would be an issue.
"I believe that there's going to be plenty of staff that would probably also appreciate having a flexible schedule, for many of the same reasons," Soto said.
Another concern would be how the change might affect parents and guardians. Most parents/guardians have to go to work at an earlier time and this can affect how the students get to school.
Soto stated that there are still a lot of details that would need to be worked out, but the School Board Chair wants the board to explore the option.