To Kill a Mocking Bird: Our Next Mainstage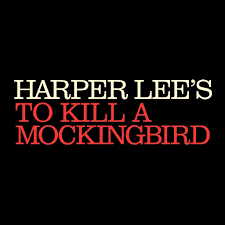 With Curious Incident done and in the books, OCSA Drama Director Mr. Clegg has turned his attention to our next main stage, To Kill a Mockingbird. While Curious Incident was a small cast of 10, To Kill a Mockingbird is a much larger cast with a larger ensemble.
The play takes place in the time period of 1933-35 in Maycomb, Alabama. It follows the story of Tom Robinson (Justin Banton), a young African-american man who was wrongly accused of the rape of a young girl, and Atticus Finch (David Urena), a renowned white lawyer who is set on getting him the best defense regardless of public opinion. While the positions of Atticus Finch enrage the public, he decides to not give in and keep defending Tom in court.
Giovanni Sanchez, playing Judge Taylor, said, "I feel excited to be a part of this show. It touches a topic that not many people are open to talk about. It's not good to hide our past, it's important to look it in the face and raise awareness instead." In general the cast is very excited to participate in the show and looks forward to preforming it later in the Spring.