Dreams are the Foundation of Hollywood: Oscars 2018 Review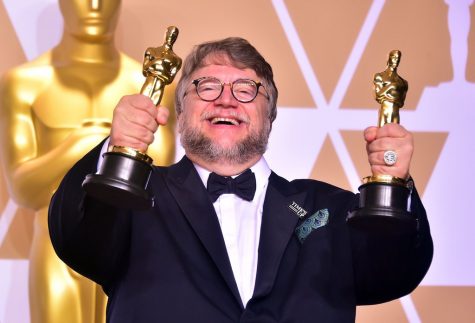 March 2018 started off with a bang this Sunday with the 90th Annual Oscars hosted by Jimmy Kimmel. As a celebration of films, the hard work that goes into film-making, cinematographers, directors, writers, actors, and other individuals who worked on the night's nominated films gathered together at the Dolby Theater in Hollywood, California. These artists attended the show to see if their work in a nominated film was chosen as the best in their respected category. Categories include but are not limited to: best actor, best director, best documentary, or best original score. 
As hosts are expected to bring up controversial subjects, either from previous award ceremonies, or the political climate; Jimmy Kimmel started the night off acknowledging the #MeToo or #It'sTime movement which has been paving the way for women who have been sexually assaulted by men with power in Hollywood, to speak out against those men, and finally have those allegations noticed and respected. Along with admitting that there needs to be equity for women in the workplace and in Hollywood, Kimmel shows his respect for the current social climate and speaks in favor for women. It sets an activist tone for the rest of the night, and the awards begin soon after. 
For supporting actor, Sam Rockwell from Three Billboards Outside Ebbing, Missouri won the Oscar, for his performance as a corrupt police officer. 
The Oscar for best makeup and hair-styling went to The Darkest Hour, a film which depicted the gritty realism of the early days of World War II and Winston Churchill's involvement. Gary Oldman, playing Winston Churchill, had to sit through hours of makeup to look similar to the historical figure. 
For costume design, the Oscar went to Phantom Thread, a film about dress-making in the 1950's. 
The award for best documentary went to Icarus, which is an exploitation film about Russia doping their contestants for the Olympics. The political climate with Russia is rocky right now, and this movie being chosen could be taken as a bold move. Best documentary short subject film was awarded to Heaven is a Traffic Jam on the 405, about a middle-aged artist suffering from anxiety and other mental disorders. 
Oscars for sound editing, achievement in sound mixing, and film editing all went to the film Dunkirk, which was about the Battle of Dunkirk during the second World War. 
For the category of Foreign Language Film, the award went to A Fantastic Woman in Chile, about a transgender woman in Chile forced to confront her lover's family and society as who she is and what she identifies as. 
Shape of Water, the new Guillermo Del Toro film inspired by Creature from the Black Lagoon, won the Oscar for production design and the Oscar for best original score. Del Toro, who is famous for hits such as Pacific Rim and Pan's Labyrinth, won best director of the year for this movie.  Shape of Water was also given the award of best picture of 2018's 90th Annual Oscar Awards.  
Allison Janney won best supporting actress for her work portraying Tonya Harding's mother, in the film I, Tonya. 
Dear Basketball won best animated short film, followed up by best animated feature film of the year being, Coco, known for atmosphere connecting to the Mexican holiday, Day of the Dead. 
The Silent Child, being a story about a deaf four-year-old girl growing up in a middle-class family, won the award for best live action short film.  
The awards for best visuals effects and cinematography both went to Blade Runner 2049, a continuation of the popular sci-fi franchise, Blade Runner, in the 80s. 
During the awards for film writing, Call Me By Your Name received the award for best screenplay adapted from a book or novel. It is known as the movie where a seventeen-year-old is experiencing first love and falls in love with a twenty-four-year-old man. Jordan Peele earned his first Oscar for his movie Get Out, for best original screenplay. Get Out depicted themes of white supremacy, hypnotic slavery, and racism wrapped up in one horror movie.  
Every nominee from the "Original Song" category played after every other commercial break during the show. This Is Me from The Greatest Showman was sung by Keala Settle with a riveting chorus behind her, and Mighty River from Mudbound was sung by Mary J. Blige. The song Remember Me from Coco, a story about a young boy discovering a Day of the Dead inspired world, won for best original song. 
For best actor and actress of the year, Gary Oldman received the best actor award for his work as Winston Churchill in The Darkest Hour.  
Frances McDormand won for best actress in Three Billboards Outside Ebbing, Missouri.  
McDormand's acceptance speech became the most well-known of the night, as she asked every woman in the audience to rise up to celebrate a change in the film industry relating to women and getting better roles and equal pay.  Before she left, McDormand left the audience with two words, "Inclusion Rider." This left audiences confused, and it became known as a word not understandable to someone who wasn't in the Hollywood business. It is a condition an actor or actress can demand to have in their own contract that requires a specific diversity in the cast and crew. This will be a big step forward for diversity and equality in Hollywood if actors and actresses alike follow McDormand's simple advice. 
After a night of diversity and feminism, commemorating the lost lives of men and women who have died in the past year, and celebrating the different highlighted aspects of filmmaking, the Oscars came to a close as a successful night, not having any memorable mistakes similar to the previous year's disarray with mixed up envelopes. Every nominee went home either with an Oscar or the knowledge they were nominated for the 90th Annual Oscar Awards.