COVID-19 trial vaccine shows positive results
With over 4.9 million cases of the coronavirus worldwide, health experts and other companies are working to find a vaccine, but it could take up to 18 months. Moderna, Inc, a biotech company in Massachusetts has recently reported positive results in their COVID-19 vaccine trial.
Moderna revealed that their trial vaccine triggered an immune response in eight people. Moderna was able to give volunteers low and medium doses of the vaccine, which produced antibodies similar to the ones found in people who have recovered from the coronavirus. After being given the go ahead by The Food and Drug Administration, the company is now starting the next phase of the trial which includes the testing of 600 people.
Although the vaccine is still in the early stages, The Trump Administration launched "Operation Warp Speed" which aims to develop and distribute 300 million vaccines by January, but health experts are unsure if the goal is realistic. "We want to go quickly, but we want to make sure it's safe and it's effective," said Dr. Anthony Fauci, member of the White House Coronavirus Task Force. "I think that is doable if things fall in the right place."
As of now, all states have reopened, but some are taking a different approach and reopening more cautiously in an effort to slow the spread of the virus until there is a working vaccine. "I know that we all have a passionate desire to return to the sense of normalcy that we felt before the world knew of COVID-19. Here's the truth. And I don't like it any more than you do," said Illinois Governor J.B. Pritzker, "Until we have a vaccine, or an effective treatment, or enough widespread immunity that new cases fail to materialize, the option of returning to normalcy doesn't exist."
About the Writer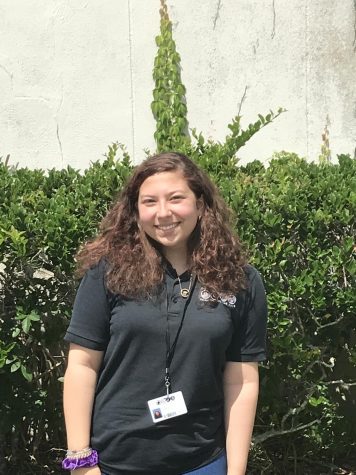 Alexis Incandela, Associate Editor
Alexis Incandela is the Associate Editor of The OCSA Ledger, whose goal is to serve the community through her writing. She hopes to have an impact on her...