Drive-thru "Haunted Road" Opening this week in Central Florida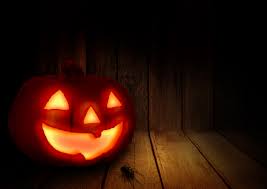 Halloween is just around the corner, but will look different this year due to COVID-19.  The City of Orlando is planning the first ever Orlando "Haunted Road" Drive-thru, a contact-free spooky experience for anyone who is cautious about trick or treating.
"The Haunted Road will make guests feel like they're in a horror film as they watch a ghastly rendition of a untold story of Rapunzel unfold just outside their vehicles," states News 6. People will be able to drive along with Rapunzel while she experiences "the world of disarray."
The event begins on October 2nd and continues through November 7th. Tickets will be sold for $15-$30 per person on select nights, and a daytime experience will also be provided for younger audiences. Tickets can be purchased at www.thehauntedroad.com.
Five additional events are being held along with the Haunted Road attraction including, Scream & Stream at Boggy Creek Air boat Adventures, Drive-In Movies at Old Town, Ormond Beach's Trunk or Treat, The Gator King at Winter Springs and Flicks and Flights at Sea World.