Governor Ron DeSantis Excuses College Partying: it's "What College Kids Do"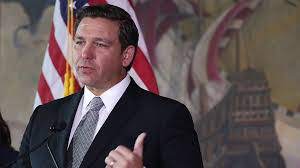 On Sunday, September 27th, a party was put to a sudden halt by the police right outside the Florida State University (FSU) campus. The party consisted of over 1,000 attendees. The problem? According to the Miamiherald, "FSU has reported that more than 1,400 students have already tested positive for coronavirus, mere weeks into the fall semester." Testing only began on August 2nd. Police reports state that this was one of a dozen parties that they had to break up over the weekend.
Since then, Florida Governor Ron DeSantis made a statement calling for "some type of bill of rights for students" to protect college students from any harsh punishments that could come. 
Despite the rising numbers in coronavirus cases in Florida, which have topped 700,000, Governor DeSantis expressed sympathy for the party goers, saying "That's just what college kids do, and they're at low risk." No actions have been made to put stricter restrictions on these parties for FSU or any other Florida colleges.  
While states officials, like those in California, have to punished irresponsible party holders, no repercussions have been set in Florida for any of the students.