President Donald Trump and First Lady Melania Trump Test Positive for COVID-19
Early this morning, President Donald Trump announced that he and his wife, First Lady Melania Trump, tested positive for COVID-19 after senior aide Hope Hicks tested positive for the virus on Thursday.
Announcing the COVID-19 diagnosis, President Trump tweeted "Tonight, @FLOTUS and I tested positive for COVID-19. We will begin our quarantine and recovery process immediately. We will get through this TOGETHER!"
Shortly after, First Lady Melania Trump also took to Twitter in an effort to reassure the public. "As too many Americans have done this year, @potus & I are quarantining at home after testing positive for COVID-19. We are feeling good & I have postponed all upcoming engagements. Please be sure you are staying safe & we will all get through this together," she tweeted.
In a letter to the public, White House Physician Dr. Sean Conley stated that "The President and First Lady are both well at this time, and they plan to remain at home within the White House during their convalescence." He added, "Rest assured I expect the President to continue carrying out his duties without disruption while recovering, and I will keep you updated on any future developments."
On Thursday, after Hicks became symptomatic and just hours before his own COVID-19 diagnosis, President Trump falsely stated that "The end of the pandemic is in sight" at the annual Alfred E. Smith Memorial Foundation Dinner.
Other GOP leaders have insisted on the importance of masks and following public safety measures. However, the Trump family has taken a different approach and refrained from wearing masks. During the first presidential debate on Tuesday, September 29, the Trump family and other White House officials attended without masks, despite rules mandating that all attendees wear the face coverings. Now, it is all but certain that the next two presidential debates against Democratic Nominee, Former Vice President Joe Biden, will be cancelled or postponed.
With only 32 days until the presidential election, this calls the future of the Trump campaign into question. The President has historically ignored and belittled public safety precautions, going so far as to hold several rallies, some as recent as September 26 in Middletown, Pennsylvania. It is currently unknown whether rallies will continue as part of President Trump's reelection campaign.
About the Contributor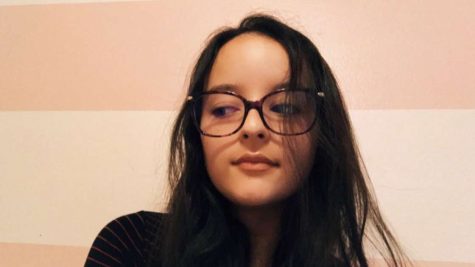 Caroline Centeno, Editor-In-Chief
Editor-In-Chief of The OCSA Ledger, Caroline Centeno hopes to provide the highest quality truth to the OCSA student body. She is a Senior Creative Writer...