March Madness Begins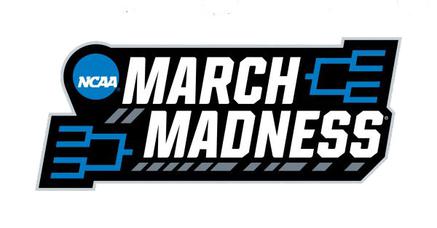 The 2018 Men's College Basketball Tournament, also known as March Madness, begins tonight 3.13.18 at 6:40PM with the first Opening Round game between the Long Island Blackbirds and Radford Highlanders. It will be followed by the second game at 9:10PM between the St. Bonaventure Bonnies and UCLA Bruins.
The current schedule is as follows:
Opening Round:
March 13, 6:40PM – Long Island Blackbirds vs Radford Highlanders
March 13, 9:10PM – St. Bonventure Bonnies vs UCLA Bruins
March 14, 6:40PM – Texas Southern Tigers vs NCCU Eagles
March 14, 9:10PM – Syracuse vs Arizona State Sun Devils
Round One:
March 15, 12:15PM – Oklahoma Sooners vs Rhode Island Rams
March 15, 12:40PM – Wright State Raiders vs Tennessee Volunteers
March 15, 1:30PM – UNCG Spartans vs Gonzaga Bulldogs
March 15, 2:00PM – Pennsylvania Quakers vs Kansas Jayhawks
March 15, 2:45PM – Iona Gaels vs Duke Blue Devils
March 15, 3:10PM – Loyola vs Miami
March 15, 4:00PM – South Dakota Jackrabbits vs Ohio State Buckeyes
March 15, 4:30PM – NC State Wolfpack vs Seton Hall Pirates
March 15, 7:10PM – Davidson Wildcats vs Kentucky Wildcats
March 15, 7:20PM – San Diego State Aztecs vs Houston Cougars
March 15, 7:27PM – SFA Lumberjacks vs Texas Tech Red Raiders
March 15, 9:20PM – Alabama Crimson Tide vs Virginia Tech Hokies
March 15, 9:40PM – Buffalo Bulls vs Arizona Wildcats
March 15, 9:50PM – Montana Grizzlies vs Michigan Wolverines
March 15, TBD vs Villanova Wildcats
March 15, TBD vs Florida Gators
March 16, 12:15PM – Providence Friars vs Texas A&M Aggies
March 16, 12:40PM – CSUF Titans vs Purdue Boilermakers
March 16, 1:30PM – Marshall Thundering Herd vs Wichita State Shockers
March 16, 2:00PM – Georgia State Panthers vs Cincinnati Bearcats
March 16, 2:45PM – Lipscomb Bisons vs North Carolina Tar Heels
March 16, 3:10PM – Butler Bulldogs vs Arkansas Razorbacks
March 16, 4:00PM – Murray State Racers vs West Virginia Mountaineers
March 16, 4:30PM – Texas Longhorns vs Nevada Wolf Pack
March 16, 6:50PM – Kansas State Wildcats vs Creighton Bluejays
March 16, 7:10PM – Bucknell Bison vs Michigan State Spartans
March 16, 7:27PM – Charleston Cougars vs Auburn Tigers
March 16, 9:20PM – Virginia Cavaliers vs UMBC Retrievers
March 16, 9:50PM – Florida State Seminoles vs Missouri Tigers
March 16, 9:57PM – Clemson Tigers vs NMSU Aggies
March 16, TBD vs Xavier Musketeers
March 16, TBD vs TCU Horned Frogs
This article will be updated regularly as the tournament progresses!