Sweeping Florida Education Bill
Hang on for a minute...we're trying to find some more stories you might like.
A sweeping education bill passed in Florida Congress on March 5. The bill makes it extremely difficult for teachers to unionize. The new bill would only allow unions to form if more than 50% of teachers join. Unions are often used to negotiate for different wages, health care, and other rights. The creators of the bill vouch that it is unfair for less than half of an organization to represent an entire organization, even if those unionizing are fighting for better wages or medical care. Many teachers and members of the former teacher union are outraged, believing their rights as employees were being taken away.
An additional provision of this bill, that has been largely criticized, would allow students who are being bullied to transfer to private schools by giving them scholarships. Some argue that this bill would allow bullying victims to seek asylum from their tormentors. However, others believe the bill avoids the bullying issue and fails to prevent further harassment, only feeding money into the private school system.
The scholarship program, Bright Futures, was also expanded as part of the bill. The program gives scholarships to high achieving students who plan on going to college in state. The new bill would cover 100% of tuition and fees for academic scholars and 75% for Florida Medallion Scholars. The new bill would go into effect in the summer of 2018.
About the Writer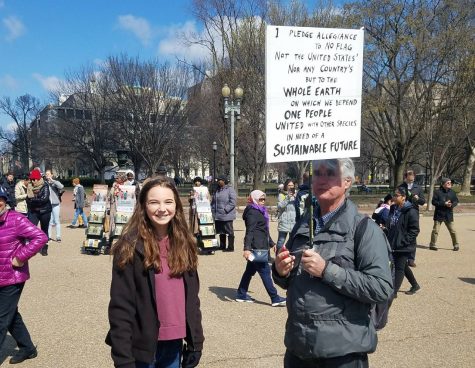 Mackenzie Riley, Editor
Mackenzie Riley is a Senior Creative Writer at OCSA. She enjoys objective reporting of the reasons for events and actions.  She hopes to pursue a career...