Rex Tillerson, You're Fired
President Donald Trump has fired secretary of state Rex Tillerson, replacing him with now former CIA director, Mike Pompeo. Trump's administration has cited the reason for the replacement as Trump wanting to refresh his foreign advisement team in anticipation of his meeting with North Korea. Tillerson was only appointed to the job less than a year ago. Tillerson and President Trump have battled politically for years, leading to Trump's belief that Tillerson's actions were, "wasting his time." In addition to Trump's dismay, Tillerson has previously stated that Trump did not understand the basics of foreign policy.
Tillerson's replacement, Mike Pompeo, was director of the CIA for over a year. President Trump has announced Gina Haspel as the new director of the CIA. Haspel is the first woman to be chosen for that position. The nomination requires approval from the Senate, but Trump's administration is optimistic that the Senate will approve of the nomination.
About the Contributor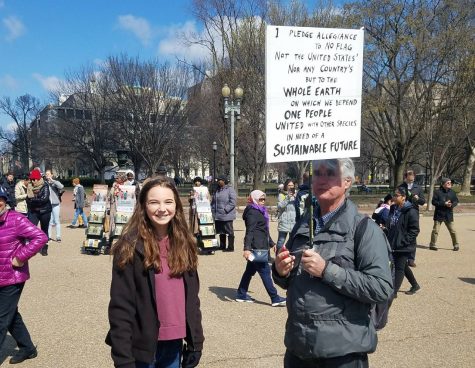 Mackenzie Riley, Editor
Mackenzie Riley is a Senior Creative Writer at OCSA. She enjoys objective reporting of the reasons for events and actions.  She hopes to pursue a career...