COVID-19 Vaccines make their way to Florida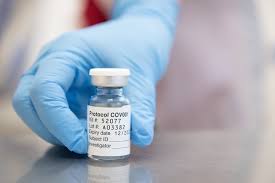 As of Monday, December 14th, COVID-19 vaccines began to arrive in Miami and Tampa, Florida. Although it will take months before the vaccine will reach the general public, those who work on the frontline such as health care workers will be prioritized to receive the vaccine first.
Florida will receive 179,400 doses which will go to five Florida hospital systems, including Jackson Memorial Hospital in Miami-Dade County and Memorial Regional Hospital in Broward County. Although the numbers may seem sufficient, local10 reports that infectious disease specialist at Florida International University Dr. Aileen M. Marty puts the numbers into perspective.
"Where a number of 179,400 sounds like a tremendous amount of vaccine, that's actually very little compared to our population," said Marty. "So, considering that we have to give two doses to each individual, we're talking about half that many people getting the vaccine — out of our population of over of 21 million individuals that's less than 0.04% of our population."
Governor Ron DeSantis explained that this week, Florida is receiving vaccines from a brand called Pfizer. During the second week, the state plans to get the Moderna vaccines approved by the Food and Drug Administration (FDA) in order for more vaccines to reach hospitals across the state. According to WESH2, DeSantis said, "Florida, we're getting about 370,000 doses of the Moderna for what we're calling week two."
The governor stated that by the end of the month Florida is expected to receive over one million doses of both Pfizer and Moderna vaccines.