Vice President Pence Urged by House Judiciary Committee Democrats to Invoke 25th Amendment and Remove President Trump from Office
Just before 10 p.m. Wednesday evening, 17 House Judiciary Committee Democrats signed a letter urging Vice President Mike Pence to invoke the 25th amendment and remove President Trump from office. This comes just hours after law enforcement took back control of the Capitol, following a violent protest incited by the President.
Earlier that afternoon, a mob of hundreds of violent protesters successfully overtook the Capitol building for the first time in over 200 years. For the first time in American history, a Confederate flag was carried through the halls of the Capitol. An American flag was also replaced by a Trump flag.
At least four people have died in the riot caused by President Trump's supporters, who claim fraud in the 2020 Presidential Election. The baseless fraud conspiracy theory has been a major point in Trump's narrative that the election was stolen.
The 17 House Judiciary Committee Democrats cited that "The world watched aghast as insurrectionists, who had been egged on by the President, threatened the safety of elected officials and staff and destroyed public property as they stormed and occupied both the House and Senate chambers bringing our democracy to a halt" as a primary reason for their call to invoke the 25th amendment.
The letter also stated that "Even in his video announcement this afternoon, President Trump revealed that he is not mentally sound and is still unable to accept the results of the 2020 election. President Trump's willingness to incite violence and social unrest to overturn the election results by force clearly meet this standard" of removal from office.
Under section four of the 25th amendment, if Vice President Mike Pence and a majority of current Cabinet secretaries agree that President Trump is not able to fulfill his duties as president, Pence will immediately become acting president of the United States. If this occurs, two-thirds of each chamber of Congress would need to vote to officially remove President Trump from power just two weeks before President-elect Joe Biden's inauguration.
Signatories of the letter include David Cicilline (D-RI), Jerrold Nadler (D-NY), Steve Cohen (D-TN), Ted Deutch (D-FL), Pramila Jayapal (D-WA), Joe Neguse (D-CO), Mary Scanlon (D-PA), Sylvia Garcia (D-TX), Cori Bush (D-MO), Ted Lieu (D-CA), Sheila Jackson Lee (D-TX), Hank Johnson (D-GA), Lucy McBath (D-GA), Jamie Raskin (D-MD), Veronica Escobar (D-TX), Madeline Dean (D-PA), and Mondaire Jones (D-NY).
Republicans and Democrats alike are calling for President Trump to either resign or be removed from office, with Republican Governor of Vermont, Phil Scott, stating that the fabric of "our democracy and the principles of our republic are under attack by the president."
CNN reports that four Cabinet secretaries have called for the Vice President to invoke amendment 25. In addition, two other Cabinet secretaries have reportedly called for the impeachment of President Trump.
About the Writer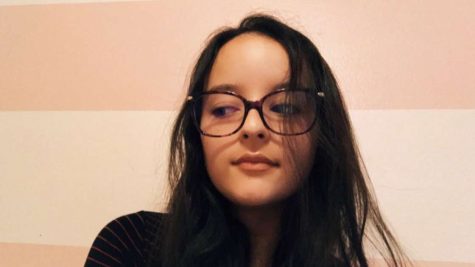 Caroline Centeno, Editor-In-Chief
Editor-In-Chief of The OCSA Ledger, Caroline Centeno hopes to provide the highest quality truth to the OCSA student body. She is a Senior Creative Writer...