Congress Confirms Joe Biden's Win
Hours after rioters stormed through the U.S. Capitol, Congress reconvened and certified Joe Biden as the next President of the United States shortly before 4 a.m. on Thursday, January 7, bringing an end to the 2020 presidential race.
Vice President Mike Pence announced that 306 electoral votes  were awarded to the Biden/Harris campaign and 232 electoral votes were awarded to the Trump/Pence campaign.
President Donald Trump has been accused by members of both parties of igniting the violence that took place on Capitol Hill yesterday. Following the incident, numerous White House staffers have resigned from their positions including, Matt Pottinger, the deputy national security adviser and Sarah Matthews, the White House deputy press secretary.
"For the sake of our democracy, we emphatically urge you to invoke the 25th Amendment and begin the process of removing President Trump from power," lawmakers wrote in a letter sent to Pence urging him to invoke the 25th Amendment, which would strip Trump of his powers. "President Trump has shown time and again he is unwilling to protect our Democracy and carry out the duties of the office. The letter was signed by 19 members of Congress and referred to Section 4 of the 25th Amendment, which suggests that Trump is "not mentally sound and is still unable to process and accept the results of the 2020 election."
Despite the events that took place on Capitol Hill, President Trump said in a statement that there would be an "orderly transition," between the two administrations on January 20th. "Even though I totally disagree with the outcome of the election, and the facts bear me out, nevertheless there will be an orderly transition on January 20th," said Trump.
Although it is unclear how lawmakers will move forward, it is clear that Joe Biden and Kamala Harris will be sworn in on January 20th and become the next President and Vice President of the United States.
About the Writer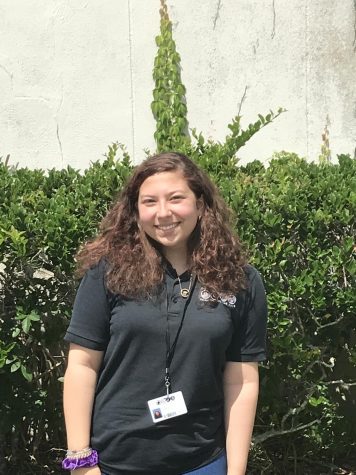 Alexis Incandela, Associate Editor
Alexis Incandela is the Associate Editor of The OCSA Ledger, whose goal is to serve the community through her writing. She hopes to have an impact on her...