Florida May Have A Future for Progressives in Candidate Allen Ellison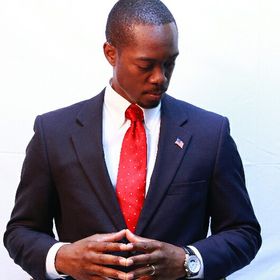 Allen Ellison is one of many Democratic challengers for the 2022 U.S. Senate race looking to unseat incumbent Republican Senator Marco Rubio, one of the most powerful Republican Senators in the United States.
Although it is early for candidates to kick off their campaigns, Ellison announced his bid for the U.S Senate shortly after the general election concluded in 2020. This early start would give him an advantage by allowing him sufficient time to grow his base among progressives (those who believe in helping the middle class) within the state while fundraising at the same time.
As a 40-year-old father of one, Ellison works as an ambassador for World Leaders for Mental Health which is one of his main policies and priorities. He was born in Avon Park, Florida, and during his life focused on politics which started when he graduated from Florida Southern College with a BA in Political Science. After that, he joined an Organization called CEC (Community Economic Council) and as a member of  CEC, he helps people by going to town halls and giving speeches and steps to better themselves economically.
What makes Ellison unique from other candidates is his experience in politics, as he ran twice for the 17th Congressional District of Florida (Lee, Sarasota, Polk, Charlotte, De Soto, Okeechobee, Highlands, Glades, and Hardee counties), both times against incumbent Representative Greg Stube (R) who has maintained popularity in the deep-red district. Although he lost both races, Ellison has learned how to be strategic when campaigning in elections which could aid and boost his support in the upcoming U.S Senate race.
Not only does Ellison have a fair amount of experience running for public office, which makes him savvy to the whims of the political construct,  but he is also a candidate who is focused on introducing policies and legislation that he claims favor the people and not corporate America. As a Progressive Democrat, he focuses on policies like Medicare for All, the Green New Deal, and Wealth Taxes, which generally favor the middle class.
Ultimately, if Ellison wins his bid for the United States Senate, he would become another senator that supports the Progressive Agenda, like Senator Bernie Sanders and Senator Elizabeth Warren.  If seated in the senate, Ellison would be a champion for mental health services along with many other long overdue and overlooked issues plaguing the American people. He believes that we must help those struggling in society and help veterans who are worried about their future. As his background shows, his dedication to assist people who are in a serious financial situation with economic aid that will help them rather than relying on trickle-down economics is central to his platform.
Currently, the U.S Senate is at a 50-50 split with Republicans and Democrats who are fortunate to have Independents that caucus with Democrats. If Ellison wins the general election in 2022 he could help Democrats provide a stronger majority in the U.S. Senate which would be helpful to the Biden Administration.
It seems as if Allen Ellison, who is a fighter for progressive policies in Florida, is starting to bloom in popularity with many across the state simply by showing a thing we don't often see in politics: common decency. The Democratic Party of Florida should keep a close eye on this candidate as he could be a serious contender, and finally pave a path for more Democratic victories in our state.