Governor Andrew Cuomo wants New York to buy COVID-19 Vaccines Directly from Pfizer
As the number of COVID-19 cases reach almost 1.3 million in the state of New York and the death toll surpasses 40,000, Governor Andrew Cuomo of New York, has called out the Trump Administration for failing to deliver enough COVID-19 vaccines. Cuomo wants to buy more directly from the manufacturer and has reached out to Pfizer CEO, Albert Bourla, asking whether it would be possible to cut out the middle man. However, Bourla told Cuomo that his request was not possible because government approval is required for vaccine distribution.
Cuomo argued that "since Pfizer, the first drug maker to produce a vaccine, was not part of the administration's Operation Warp Speed program it's not required to release its doses solely through Washington," according to NBC News. Operation Warp Speed program is a U.S. goal to produce and deliver 300 million doses of vaccines starting in January of 2021.
Cuomo is not the only governor to make this proposal, as Governor Gretchen Whitmer of Michigan, made the same proposal a week prior. Cuomo acknowledges that no other state has received vaccines directly from the drug maker and responded with "my job is to pursue every avenue."
About the Writer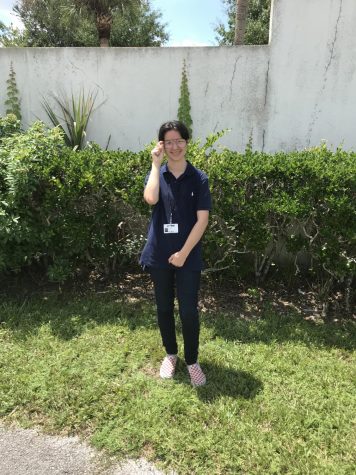 AnnaBella McGinnis, Reporter
AnnaBella is a Sophomore Creative Writer at OCSA. An avid geek with a sarcastic personality, her focus is on the students of OCSA. Annabella is determined...