Biden and Harris Sworn into Office
On January 20, 2021, Joe Biden and Kamala Harris were sworn in as the next President and Vice President of the United States.
While many adjustments were made to the inauguration this year due to the ongoing COVID-19 pandemic, that did not stop history from being made. Biden, at age 78, is the oldest person to be sworn in as president. Harris became the first woman, and the first Black and South Asian American to serve as vice president.
Biden was sworn in by Chief Justice John Roberts and Harris was sworn in by Justice Sonia Sotomayor, who was the first Latina member of the Supreme Court.
Although former President Donald Trump did not attend the inauguration, former Vice President Mike Pence and many former U.S. presidents and first ladies did, including George and Laura Bush, Bill and Hillary Clinton, and Barack and Michelle Obama.
The theme of the inauguration was "America United," and according to the Presidential Inauguration Committee it "reflects the beginning of a new national journey that restores the soul of America, brings the country together, and creates a path to a brighter future." Following two months of unconfirmed claims of election fraud being spread by former President Trump and the recent attack on Capitol Hill, Biden's inaugural speech emphasized the importance of unity. "To overcome these challenges, to restore the soul and secure the future America, requires so much more than words. It requires the most elusive of all things in a democracy, unity."
Within her first few hours of holding office, Vice President Harris swore in the three new Democratic senators, John Ossoff, Raphael Warnock, and Alex Padilla into office. President Biden plans on immediately undertaking multiple executive actions including mandating masks on federal property, repealing Trump's Muslim travel ban, extending the moratorium for evictions and foreclosures, and rejoining the World Health Organization (WHO) and the Paris climate agreement. He also plans on ceasing new construction of the border wall.
"The will of the people has been heard, and the will of the people has been heeded. We've learned again that democracy is precious and democracy is fragile. At this hour, my friends, democracy has prevailed," said Biden. "This is America's day. This is democracy's day. A day in history and hope, of renewal and resolve."
About the Writer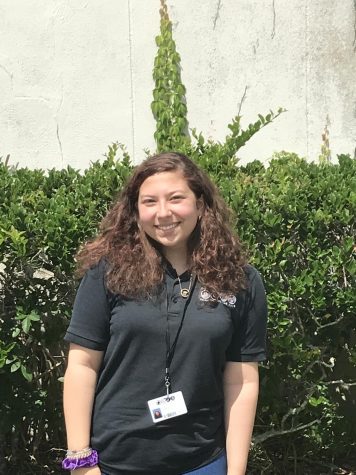 Alexis Incandela, Associate Editor
Alexis Incandela is the Associate Editor of The OCSA Ledger, whose goal is to serve the community through her writing. She hopes to have an impact on her...