Trump's Lead Lawyers Quit Less Than 2 Weeks Before Trial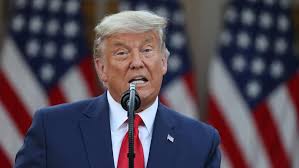 Last Thursday, five of former President Donald Trump's, impeachment defense attorneys quit a little over a week before his impeachment trial is set to begin. On Sunday, Trump announced some of the new lawyers on his team who would take charge of his defense including, David Schoen and Bruce L Castor.
It was a dramatic development of the second impeachment trial for Trump, who has struggled to find lawyers willing to take his case. Some of the lawyers who have left or refused to join his team have privately said that Trump's words in the January 6th Capitol riot were "indefensible." A number of prominent law firms have also refused to engage in any legal representation involving the president's actions. Now, with legal briefs due next week and a trial set to begin only days later, Trump is clinging to his election fraud charade.
Jason Miller, Trump's spokeman said Saturday night that "The Democrats' efforts to impeach a president who has already left office is totally unconstitutional and so bad for our country. In fact, 45 Senators have already voted that it is unconstitutional. We have done much work, but have not made a final decision on our legal team, which will be made shortly."
Butch Bowers and Deborah Barbier, who were expected to be two of the lead attorneys, are no longer on the team. The lead attorney Bowers assembled the defense team. Josh Howard, a North Carolina attorney who was recently added to the team, also left. Johnny Gasser and Greg Harris are no longer involved with the case.
The House impeached Trump on January 13th with a charge of incitement of insurrection. A week earlier he had a rally where he encouraged his supporters to "fight like hell" to stop Congress from counting the electoral votes. A mob of his supporters then stormed the U.S Capitol, which resulted in the death of five people. His second impeachment trial is set to begin on Tuesday, February 9th.
His new attorneys aren't without controversy. Atlanta-based David Schoen represented Roger Stone, who was convicted in November of 2019 for obstructing a congressional investigation into whether the Trump campaign colluded with Russia to win the 2016 election. Stone then had his prison sentence commuted by Trump. Schoen also met with sex offender Jeffrey Epstein while prepping for his trial in New York, shortly before he died in jail in 2019.
Bruce Castor is a former attorney general of Pennsylvania and a Republican who has been slammed by advocates for victims of sexual crimes due to his stance against reforms to assist victims of abuse by Catholic priests. His name has also been heavily slandered in the result of his ideals in the case of a university football coach and predator Jerry Sandusky.
Trump's former legal team has been crafting a defense that would challenge the constitutionality of trying a former president. The team was expected to argue that Trump's speech was covered by the First Amendment on free speech and did not constitute incitement. Trump's new team might pick up from where the former team left off, but the plan of the new team is unknown at this time.