Democrats Take Over Senate; What This Means for Marijuana Legalization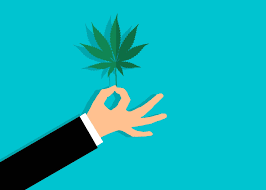 In 2021, Congress will have united Democratic control for the first time since 2008. Decided by Democratic candidate Jon Ossoff's win over GOP Sen. David Perdue in the Georgia Senate runoff election, this means that the Cannabis advocacy community and industry will be expecting real change to come from the new Congress and Biden administration. Senate Majority Leader Chuck Schumer stated that legalization would be a major priority in a Democrat controlled Senate.
During the election, the once proud warrior of the war on drugs, Joe Biden, who championed the foundational federal laws of the war on drugs over the last 40 years, slowly retreated. During his 2020 election campaign, Biden showed support for Cannabis decriminalization. Full legalization would still be a difficult accomplishment. Minority Leader Mitch McConnell has shut down attempts, even by Republicans, to pass any marijuana reform legislation aside from medical marijuana research expansion.
"It'll move a lot faster," said Schumer as newly appointed Majority Leader. "But on the issue of marijuana, believe that the pressure on McConnell is going to increase and we could make some progress," he stated.
Full legalization will likely have a 50-50 share of the chamber with Vice President Kamala Harris there to break any ties. Even though the Republican party rank and file are in majority sport for legalization, GOP leadership in Congress, especially Senator Mitch McConnell, has never supported legalization. Democrats must govern under the assumption that Republicans will take back at least one chamber of Congress in the 2022 midterm elections. If they retake the Senate and Mitch McConnell resumes his former role as Majority Leader, any hope of legalization or nation-wide decriminalization will cease to exist.
The war on drugs was never about an individual's addiction, it was about social control over specific communities, specially the Black community. Over the last two decades deaths by overdose have risen dramatically. What has been dubbed an "opioid epidemic" has changed the demographic of communities losing people to drug use. Middle-class suburban white kids are now suddenly dying. Now that the government is seeing drug abuse as something that can happen to anyone, addiction is being framed as a public health matter, not one of absence of morality. Now, laws that once hurt drug-abusers and addicts are evolving to properly cater for them.
Nebraska and Idaho activists are already in the process of qualifying medical marijuana measures for midterm ballots in 2022. Florida, Arkansas, Ohio, Missouri, North Dakota, and Oklahoma all have activists that are in the process of qualifying measures for the use of recreational marijuana for the 2022 midterm ballot. It is unlikely that those will be the only states were voters will get to decide on cannabis reform in two years.