Jeff Bezos Is Stepping Down As CEO Of Amazon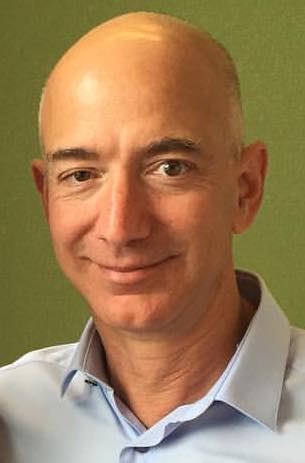 Jeff Bezos, founder of Amazon, will be stepping down from his role of CEO this year and transition to the role of executive chair, the company said on Tuesday. Andy Jassy, the chief executive of Amazon Web Services, will take over as CEO of the company.
Bezos will transition to the role of executive chair in the third quarter of this year, which starts July 1, the company said. Bezos said that stepping down will give him the "time and energy" to work on projects he is excited about, including the Bezos Earth Fund, Blue Origin, and the Washington Post.
"This journey began some 27 years ago. Amazon was only an idea, and it had no name," Bezos wrote in a memo to employees on Tuesday. "The question I was asked most frequently at that time was, 'What's the internet?' … Today, we employ 1.3 million talented, dedicated people, serve hundreds of millions of customers and businesses, and are widely recognized as one of the most successful companies in the world."
Bezos has been Amazon's CEO since its founding in 1995. Amazon was first made as an online bookstore, survived the dot-com bubble in the early 2000s, and built the company into one of the largest employers in the U.S., with a network of facilities touching almost every part of the country. Jassy has worked for Amazon since 1997 and currently serves as CEO of the company's cloud business, Amazon Web Services, its biggest profit driver.
"I will reiterate [Jeff Bezos] is not leaving," Brian Olsavsky, chief financial officer of Amazon, told investors on Tuesday. "He's going to be executive chairman, super important role, super active in the Amazon success story."
Jassy's plans for Amazon has yet to be seen, but Bezos stated in the memo that "he will be an outstanding leader, and he has my full confidence."