South Africa's Covid-19 Vaccine Not Effective Against B.1.351. Covid Variant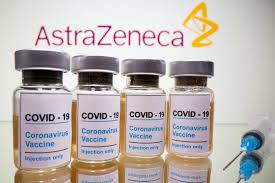 South Africa has halted use of Oxford created AstraZeneca COVID-19 vaccine after evidence emerged that the vaccine did not properly protect clinical-trial participants from mild or moderate illness caused by the coronavirus variant B.1.351 rampaging in South Africa.
The B.1.351 variant has multiple mutations in the spike protein. It was first identified in Nelson Mandela Bay, South Africa, in samples dating back to the beginning of October. Cases have been detected outside of South Africa, including in the United States.
Scientists in South Africa warned of a problem held among people who had been infected by earlier versions of the coronavirus: the immunity they acquired naturally did not come to protect them from mild or moderate cases when reinfected with the B.1.351 COVID variant.
The two top virologist advising the government said in a press conference that the pause in AstraZeneca vaccinations was necessary. They said South Africa would institute a new process in which vaccines are initially studied in a research phase to try and determine if each vaccine reduces COVID hospitalizations in South Africa despite the widespread new variant.
"The AstraZeneca vaccine rollout needs to be put in temporary halt while we get the clinical efficacy information in" said Salim Abdool Karim, an epidemiologist at Columbia university and part of a commision advising the South African government "and the way that we do that is with the new approach to rollout."
The developments come nearly a week after a million doses of the AstraZeneca vaccine arrived in South Africa, where more than 46,000 people have died from the coronavirus. The halting of vaccines is a huge loss towards the push of mass vaccination in South Africa, but Oxford is attempting to adapt the vaccine against the B.1.351 variant so it is ready by Autumn.