Family Sues Power Companies After Son Dies of Deep Freeze in Texas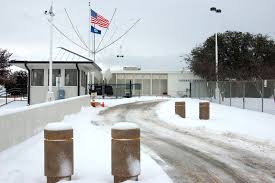 A family filed a $100 million lawsuit against two power companies, Electric Reliability Council of Texas (ERCOT) and Entergy Corporation, for gross negligence after their 11-year-old son died from hypothermia. Their loss of power and heat caused by the historic cold snap in Texas plunged their home a freezing-like tundra, causing their son, Christian Pineda, to die.
Pineda died last Tuesday in his family's mobile home in the Houston suburb of Conroe while sharing a bed with his 3-year-old brother under a pile of blankets in an attempt to stay warm, according to the lawsuit. Maria Pineda, the mother, found her son unresponsive and called 911 while attempting CPR, according to the lawsuit.
The lawsuit, which alleges negligence and gross negligence, argues that the companies failed to properly guard the energy grid before the storm and failed to warn residents about what could happen during the deep freeze. As of Sunday, more than 30 people have died in Texas in the past week due to the severe weather, and from carbon monoxide poisoning after people used cars or generators to keep warm during the massive power outage, according to state officials.
"Despite having knowledge of the dire weather forecast for at least a week in advance, and the knowledge that the system was not prepared for more than a decade, ERCOT and Entergy failed to take any preemptory action that could have averted the crisis and were wholly unprepared to deal with the crisis at hand," the lawsuit states.
Entergy released a statement to ABC, saying, "We are deeply saddened by the loss of life in our community. We are unable to comment due to pending litigation."
ERCOT, which manages the electric grid for more than 25 million customers, said in a statement that it had not yet reviewed the lawsuit but "will respond accordingly once we do."