Hospitalizations Rise as a New COVID-19 Variant Spreads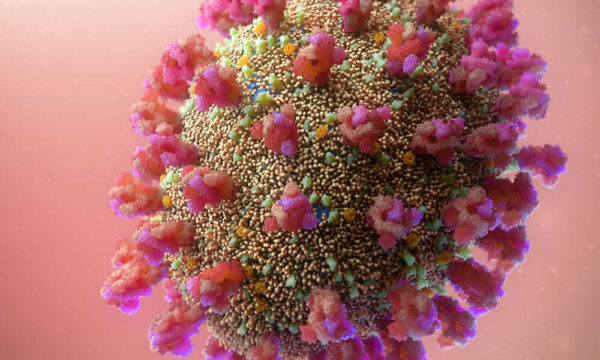 Hospitals are reporting an increase in hospitalizations due to a new COVID-19 variant. The problem is that 75% of the United States isn't fully vaccinated as the new variant of COVID-19, B.1.1.7, continues to spread.
"Cases and emergency room visits are up," said Director of the Centers for Disease Control and Prevention (CDC) Dr. Rochelle Walensky. "We are seeing these increases in younger adults, most of whom have not yet been vaccinated."
The B.1.1.7 variant emerged in southern England last year and has since become the dominant variant in the U.K. In the past week, the US averaged more than 68,000 new COVID-19 cases every day, according to data from Johns Hopkins University. Although there is no evidence that the B.1.1.7 variant can evade COVID-19 vaccines, public health officials fear its relatively high rate of spread will significantly worsen the pandemic before vaccines can be distributed.
While experts say B.1.1.7  might be more deadlier and may cause a more severe version of COVID-19, two studies have shown that may not be the case. One of the studies, published on Monday in The Lancet Infectious Disease, found no evidence in a sample of hospitalized patients that B.1.1.7 is associated with an increase of disease severity, but reports that it is more transmissible.
The other study, also published Monday in The Lancet Public Health, found no statistically significant association between B.1.1.7 and the types of COVID-19 symptoms people said that they experienced.
Florida has the highest number of reported B.1.1.7 cases, according to the CDC, followed by Michigan, which is reporting thousands of new COVID-19 cases daily.