Florida Bill Would Allow Citizens to Carry Concealed Guns to Church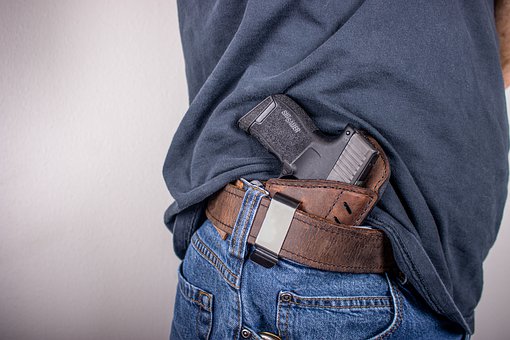 A Florida House bill that would allow citizens to carry concealed guns in churches or other religious institutions that share properties with schools is now on its way to Gov. Ron DeSantis' desk. The current law, allows people to carry concealed weapons at churches, synagogues, mosques and other religious institutions, but are prohibited from being brought onto school grounds.
The Republican-controlled Senate on Tuesday voted 24-16 along party lines to give final approval to the measure (HB 259), which passed the House last month.
"This gives options to people. This is about safety," said Senator Joe Gruters, R-Sarasota, the Senate bill's sponsor. "Property owners ultimately still have the ultimate control. They get to decide."
Democrats counter that allowing more guns in places with soft targets doesn't make people safer. Senate Minority Leader Gary Farmer, D-Lighthouse Point, said, "When you've got more guns, you've got more danger, period. These are religious institutions. They're supposed to be peaceful places of worship. Why anybody would bring a gun to a church is beyond me."
Sen. Tina Polsky, D-Boca Raton, argued that an FBI study of 160 active shooter incidents from 2000 to 2013 found that there was only one incident where the shooter was stopped by someone who had a concealed weapons license. Polsky says she believes the problem lies with the number of guns people own.
"It just makes me very uncomfortable that we're saying more guns, more guns, more guns, when we have had, is it 60 mass shootings so far this year?" Polsky said. "So let's just add more guns in a sacred place like a church, a temple, a mosque. I believe there are other ways to make those institutions safe."