Biden Restores Transgender Health Protections Denied By Trump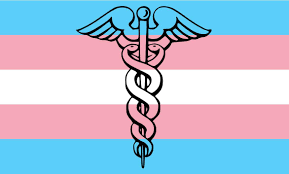 On Monday, the Biden administration declared that the federal government will protect gay and transgender people against sex discrimination in health care. The protections reverse a Trump policy that narrowed LGBTQ+ rights for Americans.
The protection marks President Biden's latest step in advancing the rights of gay and transgender people in the United States, from military service, to housing, to employment opportunities. Biden has commenced a slow path to equality.
The policy was announced by the Department of Health and Human Services affirms that federal laws banning sex discrimination in health care will also protect gay and transgender people. The Trump administration defined sex to mean gender assigned at birth, excluding trans people from the laws protection.
"Fear of discrimination can lead individuals to forgo care, which can have serious negative health consequences," said HHS Secretary Xavier Becerra. "Everyone, including LGBTQ people, should be able to access health care, free from discrimination or interference, period."
In a tweet, Donald Trump called the decision "horrible & politically charged." Undeterred by the ruling, his administration proceeded to try to narrow protections against discrimination in health care. However, Biden early on in his term directed government agencies to apply the Supreme Court's reasoning to areas under their jurisdiction.