2021 Seniors: What You Need to Know!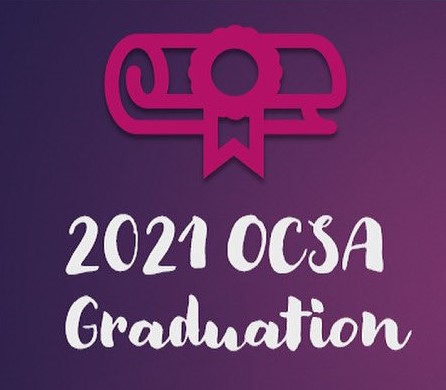 As the 2021 school year comes to a close, we can collectively look back on this year as a year like no other. There are a few things that our seniors need to know before graduating.
Graduation will take place at OCSA on June 1st at 6 p.m. and the ceremony will also be streamed online. For those who plan on attending the graduation, you must know that on the 28th, OCSA will be holding the senior breakfast and award ceremony as well as a rehearsal for graduation. Those who have any additional questions about the graduation, should seek Gislene Cornwell for more details. Those who need extra assistance outside of graduation should contact their guidance counselor as soon as possible.
Our school principal, Dennis Neal, had this to say in an interview to our seniors, "I know this year was a lot for us, but I feel that everyone did the best they could under these circumstances. With that being said, I would just tell our seniors to not give up in these last couple weeks of school. Don't make any mistakes that would hinder you from attending your own graduation, none of us would want that."
Mr. Neal followed up with some advice for our graduating students. "In my experience, there are three secrets to life! And those are to work hard, follow directions, and most importantly, be nice! I also encourage everyone to enjoy the good days coming their way and to persevere through the tough ones. Not everything will fall on your lap, and that's okay!"
Seniors' last day at OCSA is Friday, May 21st. As of now, there is no additional information that seniors need to know in these final weeks of school. OCSA will be spending these final days preparing to send our seniors off with their best foot forward!