Farewell Letter from the Associate Editor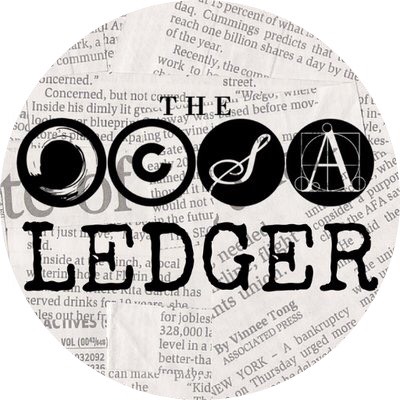 As my junior year comes to a close, I find myself thinking back to when I first became a reporter for The OCSA Ledger. I remember how much I relied on the past editors and staff, and how inspired I was by their passion for delivering news to students. I was moved and motivated by their dedication and commitment; I still am…even more so now after working as both a staff writer and Associate Editor. It is my hope that I will relay that same passion and dedication to the upcoming class.    
This was an unusual year due to COVID-19, but it taught me much about persevering when things get tough. I was a digital student this year, while the serving editor was face-to-face. Even though the circumstances were not ideal, we maintained a positive outlook and were determined to make sure everything ran smoothly. I admit, at the beginning of this year, I was skeptical about how much we would be able to accomplish considering half the staff was in person and the other half were digital. This was an obstacle many had to overcome. As I was editing virtually, I was not sure if I would be able to support our reporters like past editors have, but to their credit, the entire staff showed a tremendous amount of teamwork. They went above and beyond. In the end, everyone gave their best and it all worked out fine.  
My focus this year was making sure that students had a place they knew they could turn to for important and accurate information. That would not have been possible if it were not for all the reporters who worked tremendously hard at providing readers with quality articles. I am extremely proud of my staff and the positive attitude's they maintained this whole year. I would like to thank Caroline Centeno for her patience during our many Zoom conferences, where she taught me the ins and outs about being an editor. I would also like to extend a thank you to Mr. Capley for his dedication in making sure the paper is a success. Mr. Capley always goes above and beyond for his students. He is enthusiastic, energetic and knows how to get the best from all of us. I am excited to pass down the advice I have learned from him and Caroline over the years to the next set of editors and staff. 
As editor next year, I will continue to hold our newspaper to the highest standards. Many of our new reporters on staff have not been exposed to journalism, prior to this year. I have been lucky to work with a team who were eager to learn, report, and more importantly speak out on issues that they felt mattered. I am excited to see what lies ahead for us all. 
The OCSA Ledger 
Associate Editor, 
Alexis Incandela