Hidden Gems Around OCSA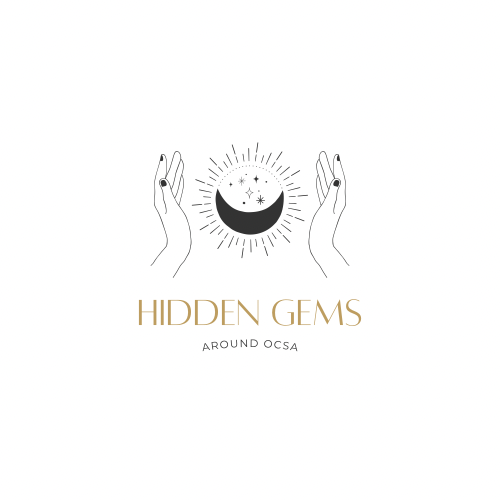 Many students at the Osceola County School for the Arts (OCSA) write songs, books, and participate in other artistic endeavors outside of school. While students may work hard to create these projects, many people are unaware of their existence.
This column aims to enlighten the student body on the variety of projects their colleagues are creating. Each article in the column series will update the readers on a new project and remind them of past projects that have been completed by OCSA students.
While reading this column you can expect to learn about student run groups such as Gaby Rivera-Fernandez's foster care writing program. Ms.Rivera is a senior Creative Writng major here at OCSA. This is her first year here at the school.
Ms. Rivera had the idea to start a creative writing program for the youth to give them a place to go. She started talking to her local officials who recommended the foster care system to her since they can't go out and do these types of programs normally. So far her program doesn't have a name since she wants to let the kids pick it.  She feels that's an important component, so they can feel more connected to the group.
Each month, Ms. Rivera and her volunteer group will be visiting  Great Oaks Village to visit the children in foster care and teach them about creative writing.  She said that she really wants to do this for the foster kids to "bring in not only the fact of writing but the fact that you can really develop the arts and you can really be more open and being vulnerable is okay." By teaching them this, Ms. Rivera can give the kids a place to go to be able to feel truly comfortable.
Ms. Rivera is trying to get middle and high school students, regardless of major,  to volunteer in her program. Ms. Rivera claims that if she gets enough OCSA students to join her program, she would be able to expand the program to be more than just a creative writing program.
In order to volunteer, you must be good with people, you can't be too sensitive since the kids may write about sensitive topics, and you must be understanding with the kids. By volunteering you can receive service hours given by Ms. Karaki. You can also visit Ms. Karaki in Guidance to get more information about how to sign up. If you'd like to sign up, you must talk to Ms.Rivera first so that she can get to know you before you start working with her.  To reach her, you can stop by Mr. Capley or Mrs. Austin's room.