Feel Good Animal News!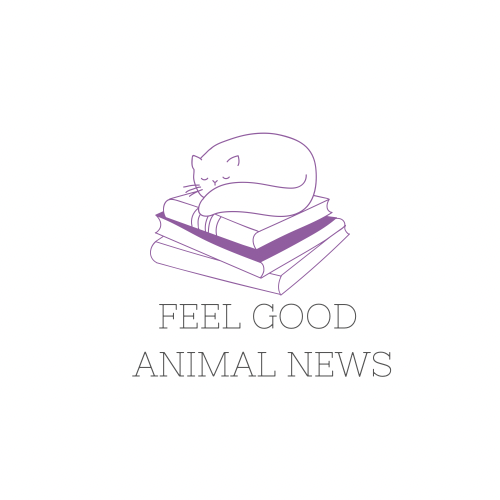 With the state of the pandemic bearing down on our society, the mental health of our student population has been an ongoing concern. Animals have commonly been chosen as a therapeutic measure to lift up peoples' moods. The students of OCSA can count on a sweet article about a newborn animal in a zoo to make them smile and dry their tears. In creating this column, the goal is to highlight the important impact animals have on our mental health, and bring a great serotonin boost.
If you are interested in things such as endearing animals, this column will definitely peak your interest! When reading 'Feel Good Animal News', you can expect pleasant news about the different species in our world. Articles such as the benefits of having a pet, unheard of animals, and good news for wildlife will be covered in this column. These stories can act as an outlet for students who are feeling sad, and need a quick pick me up.
Accessible news works well for everyone, especially when it has the chance to at least alter someone's sadness, which is this column's goal. Animals produce natural transmitters, like how dogs increase their dopamine production once you look into their eyes. Other neurochemicals that are associated with chemical bonding link to increased serotonin levels, according to studies done by Azabu University in Japan.
For those who are feeling unhappy or lost, pets are absolutely a way to relax the uncomfortable loneliness plaguing them. Providing their owners with almost immediate relief, simply just reading an article or seeing pictures of cute animals will without a doubt fill you with high spirits.
These furry friends also come with genuine health benefits. Studies have shown that pet owners over age 65 make 30% fewer visits to their doctors than those without pets, according to HelpGuide. A year long study at the Wellness Institute at Northwestern Memorial Hospital has also exhibited that walking an overweight dog helped both the owner and pet lose weight. According to Dr. Layla Esposito, overseer of NIH's Human-Animal Interaction Research Program, "Is your goal to increase physical activity? Then you might benefit from owning a dog. You have to walk a dog several times a day and you're going to increase physical activity. If your goal is reducing stress, sometimes watching fish swim can result in a feeling of calmness.."
Other articles such as these will be showcased in Feel Good Animal News! Advice, and other kind words to say about these amazing animals will be on display in this column. These stories can hopefully be an opportunity for you to have a brief getaway from all life's demands, and hopefully get a chance to smile.