Getting Involved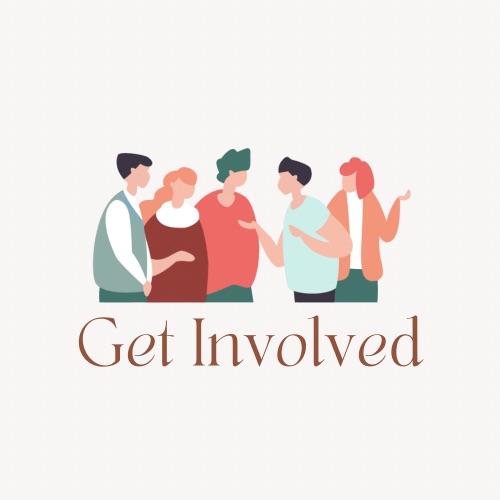 Many youth may feel helpless in the current political climate, overwhelmed with constant political turmoil and the desire to fight for equality, but don't know where to turn. They want to help the social justice causes that are dear to them, but don't know how to find ways to get involved. There's a vast pool of resources available, but what can be trusted? There are countless non-profit organizations and resources for the public's use that go unnoticed. It is time to go further than just reposting infographics on Instagram. Instead consider donating, supporting, and contributing which are just a few of the ways you can get involved.
It's hard to find trust worthy organizations for your cause. It's crucial to have a reliable platform to find the information and credible sources to support. This column and future articles will allow for your voice to not go unnoticed, and provide easy access to countless organizations, clubs, and communities available for you to get involved in.
Read future articles to find out more about the different organizations and sources you can use. It will stay current with upcoming and present events. Each article will discuss a crucial issue and ways you can help. Stay informed and stay involved. It's time for all voices to matter. Look forward to articles discussing equity, climate change, the border crisis, feminism, and more.
Let's scratch the surface of getting involved with some broad resources that cover a variety of topics. Before you start contributing, it is crucial to get informed so as to not support an organization based on one headline alone.
Project Hope provides various informational links and contributes to many important issues around the globe. They have been around since 1958, responding to climate crisis' and poor health conditions in different regions of the world. A few of the issues they have helped includes but is not limited to the Haiti earthquakes, COVID-19 as well as the Delta variant, hurricane victims in Louisiana, children's health in Malawi, medical aid in India, refuges fleeing from climate struggles, health equity, and more. To view their profile on Instagram go to @projecthopeorg. They have links in their bio with further information. Or you can visit linktr.ee/projecthopeorg. Their resources include donation hubs, petitions, and volunteer opportunities, as well as educational articles.
Women's March focuses on gender inequality, ranging from rules in the workplace to abortion justice. It is more than just an informational platform. They also host rallies, phone banking, as well as digital informational events. An upcoming one for this fall is the Feminist Futures, you can go to linktr.ee/womensmarch to register. There are various sources to contribute to in the link as well, including donations. You can either visit the website or go to their Instagram profile @womensmarch. From there, you can find links to donate to urgent reproductive justice funds and a volunteering hub which includes: project texting, fundraising helper, and starting a Women2Women Circle. To elaborate, that is an organization to take action in your community and lead projects in your area.
Hindu On Campus is a student led organization that deals with the prejudice Hindu students might face at school. They allow for open discussion by submitting a story based on one's personal experience. For example, one issue raised is harassment and rude glares which contribute to a seemingly hostile environment. One student stated, "…she accidentally rubbed off my bindi. When I told her that it's religious, she laughed… I stopped feeling comfortable wearing it around them ever since." The goal of the organization is to provide a space for people to share their experiences and to advocate for young Hindus and ensure protection of rights and anti-discrimination policies. Not only this but there are resources to act now on the discrimination. They also discuss global Anti-Hindu hate crimes and provide educational resources. Along with their website, they display statistics on Hinduphobia, testimonies, and resources. The organization is based in the United States, Canada, and England. To learn more visit their Instagram @hinduoncampus or their website hinduoncampus.org.
Stay updated with current information and continue to contribute to the greater good. Let's start making an imprint on our communities and government!