COVID Booster Shots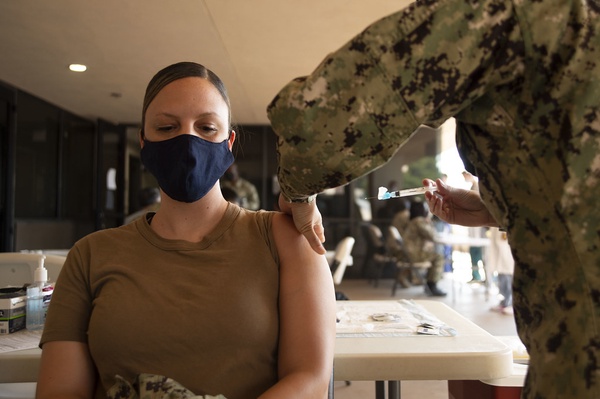 With the new surge in COVID-19 cases and the Delta variant, many people have taken desperate measures to ensure their safety. Among these precautions, the proclaimed "COVID booster shots" have quickly risen to the top. ABC News reported on the findings on August 10th, citing an internal CDC briefing. According to the documents, more than 1 million people who have received the Moderna or Pfizer vaccine have gone back for an unauthorized booster shot. In response, the CDC started recommending certain booster shots due to the rise in COVID cases.
Recently, the Biden administration announced on August 18th that people who were vaccinated with mRNA vaccines (Pfizer and Moderna) against COVID-19 should consider getting vaccine boosters eight months after they received their second dose of Pfizer or Moderna. A COVID booster shot is an additional dose of a vaccine given after the protection provided by the original shot(s) has begun to decrease over time. It is recommended due to the concern that the effectiveness of the vaccine decreases over time and may not protect against new strains. A booster may be given to older people, those with chronic medical conditions, or other risk factors.
Julie Swann, a systems engineer with expertise in vaccine distribution whose work focuses on making health care and supply chains more accessible, states that: "On August 18 there was an announcement that the government is anticipating that we need boosters based on growing evidence, and they announced a draft timeline for distribution… All of it is subject to the FDA giving Emergency Use Approval for boosters to the general public. We are also awaiting the formal consideration by the Advisory Committee on Immunization Practices (ACIP) within the CDC. That group will consider booster shots formally and make a recommendation to the CDC."
Research shows that the levels of antibodies start to drop after about six months after the second shot, though antibody levels are actually high enough to provide protection from the original version of COVID. All that changed with the development of the Delta strain, which is why COVID booster shots are being considered at this point.
However, with the release of "booster shots", federal health authorities also made the option to get a third dose of one of the COVID shots available as well. While they may seem similar, do not mistake them for the same thing. The difference between the two is that a booster is given to people who got a full course of a vaccine and developed a good response. On the other hand, people who are eligible for a third dose are those over the age of 65, people aged 18–49 years with underlying medical conditions, or live or work in certain high risk environments are also able to receive the dose (UChicagoMedicine) (getvaccineanswers.org).
Dr. Eneida Roldan, FIU Health CEO and clinical director of FIU's vaccine initiative says, "A booster shot is for people whose immune response may have weakened over time. A third dose is for people who may not have had a strong enough immune response from the first two doses."
Ultimately, third doses should not be used interchangeably with booster shots, and the choice largely depends on one's own body.