The Oasis Around Us: Southern Hill Farms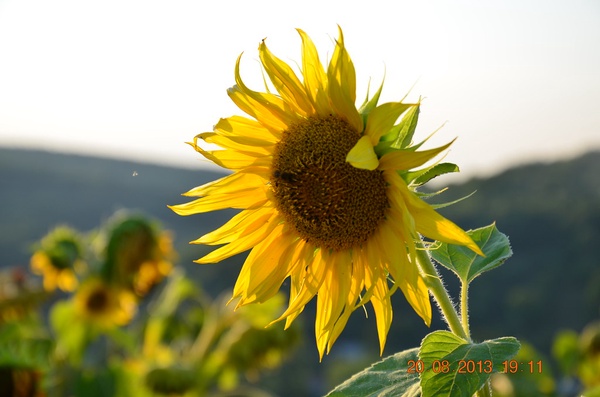 If Brownie Wise Park wasn't enough, there are more places that offer other ways to connect with nature. One such place is Southern Hill Farms, a u-pick where customers harvest what they want to buy. Owned and run by the third generation of the farming family, and their children will take on the responsibility after them.
Starting with a man they know as Pop Pop who grew crops on the Eastern Shore of Virginia. His youngest son, Billy, moved to central Florida and began one a rich vegetable-yielding farms. Billy married a woman named Bobbie and they had three children together. Their vegetable farm was eventually forced to close, so they started a new farm in the hills of Clermont.
Lily and David, Billy's son-in-law and daughter, grew high quality landscape trees. In 2010, they began planting blueberries with their oldest son, four years later, the farm was opened to the community. Lily and David work with their family, and others who are close with them.
Sunflowers, pumpkins, and zinnias are currently in season. Strawberry season is in December, blueberries in March, and peaches in April. In the sunflower field, guests can pick their own flower for two dollars and also take pictures. On Thursdays and Fridays, their hours are 10am – 4pm, on Saturdays and Sundays, the hours are 11am – 7pm. Parking is about ten dollars and other activities also cost money. The farm is located at 16651 Schofield Road in Clermont and more information can be found on their website, southernhillfarms.com.
For further reassurance, Mary Beth M on Tripadvisor said they "Had the best day ever." and "Can't wait to go back." Lucy says, "Family friendly and lots to do. They have one of the best sunflower fields!"