Former TV Star Arrested For Breaking Into Ex's Nashville Home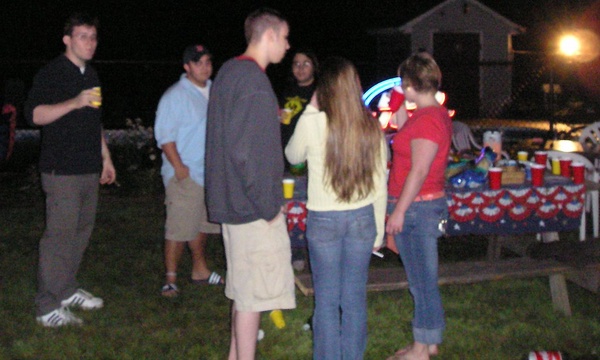 On October 30th, former reality star Matthew Gwynne was arrested for breaking and entering into his ex-girlfriend's Nashville home.
At a party on Friday night he was seen arguing with a woman he was dating on and off. He told her he was going to show up to her house but she told him just go home and leave her alone. The victim's name has been withheld confidentially.
Gwynne left the party without her and at 11:49 p.m., the victim received a notification from her home security company alerting her that there had been an entry. At first she did not think anything of it, but when she returned home the following morning, she realized her "door had been broken into" and there had been "significant damage" to its frame.
She noted that none of her personal items were missing but there have been some evidence that pointed to Gwynne being the one that entered her home at 11:32 p.m. According to police, she provided a photo of him on her front porch trying to enter her home to officials.
According to the Howard Gentry Criminal Court Clerk's Office, he was charged with vandalism and released on Monday after paying the $2,500 bail. His court date is set for December 20th, 2021.
Gwynne rose to fame on Season 9 of  "Married At First Sight" when he married a woman named Amber Bowels. Some viewers say that they were appalled at the way that Gwynne treated her throughout the season. On decision day the couple decided to split, but Gwynne never officially signed the divorce papers. Amber stated, "My lawyers [and I] are just going to pursue an absolute divorce and it's actually easier. I don't need a signature or anything."