NFL Star Under Fire For Violating COVID-19 Rules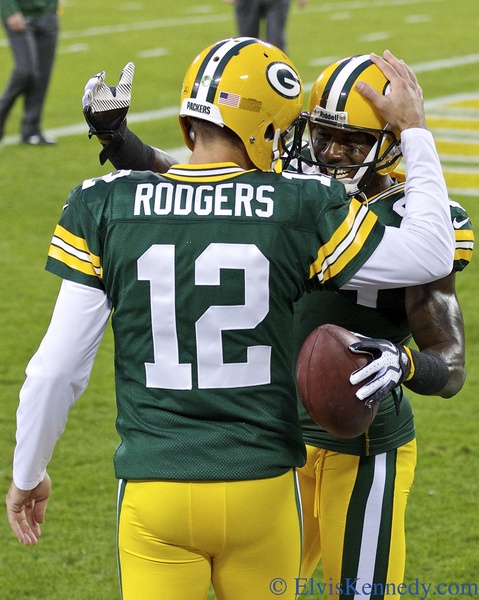 On November 3rd, 2021 Green Bay Packers quarterback Aaron Rodgers tested positive for COVID-19. When the Packers announced that backup quarterback Jordan Love was starting in Sunday night's game against the Kanas City Chiefs, it was clear that Rodgers was not vaccinated.
When Rodgers tested positive this was shock to most because back in August when he was asked if he was vaccinated by a reporter he replied with, "Yeah, I've been immunized." When he said this everyone thought that this meant that he had received the COVID-19 vaccine. But according to the Centers for Disease Control and Prevention (CDC), being immunized is defined as "a process by which a person becomes protected against a disease through a vaccine." But, being vaccinated is defined as, "the act  of introducing a vaccine into the body to protect the body from a specific disease."
According to ESPN's Rob Demovsky, Aaron Rodgers had an alternative treatment and then proceeded to petition to the NFL to let him be recognized as vaccinated. The NFL refused because of the agreement they had reached over the summer that stated that a player would be seen as vaccinated after 14 days of receiving the second dose of the Pfizer or Moderna vaccine, 14 days after receiving the Johnson & Johnson vaccine, or after getting one shot of any vaccine if the player had also tested positive after August 26, has a total antibody level of 100 U/mL or greater and a positive antibody test to the COVID IgG nucleocapsid protein.
While the NFL strongly suggests players and coaches to get vaccinated, it is not required. However, it is extremely difficult to have a normal season if you are not fully vaccinated. For example, unvaccinated players must get tested every day, wear a mask during travel, and must not eat with other players in the meal rooms. There is also a limit on the amenities unvaccinated players are allowed to use. They may not use the steam room, leave the team hotel to eat at restaurants when the team is traveling, and no social media marketing promotions are allowed.
Since his petition failed, Rodgers was seen as unvaccinated and had to follow the protocols for unvaccinated players. Some of the protocols he has failed to follow include testing, mask wearing, and gathering in a group of more than three people.
He has been seen doing interviews with reporters at Lambaeu Field without a mask. Some press conferences have been held via Zoom if the player is unvaccinated, but all of Rodger's press conferences have been in person.
As a result of him violating COVID-19 rules, the NFL has the power to fine him anywhere between $14,650 and $50,000. They have not made any decisions on fining him at this time.
The best thing that could happen is that Rodgers tests negative after 10 days and is able to join his team again for the November 14th game against the Seattle Seahawks.