Fashion Genius Virgil Abloh Dies at Age 41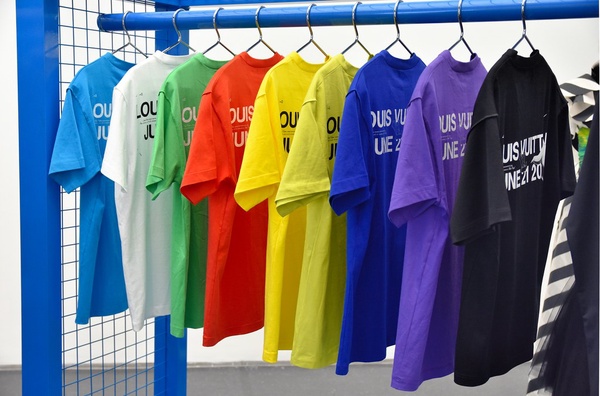 Virgil Abloh, a beloved fashion genius, died on Sunday, November 28, 2021, at age 41 after a two-year fight against cardio angiosarcoma in Chicago, Illinois.
Virgil Abloh was widely known for being a mastermind who broadened the definition of fashion as a whole. His masterpieces were inspired from other artists such as Andy Warhol, Jeff Koons and many others. As the artistic director of Louis Vuitton Men's Wear, the creative director of Kanye West's Donda, and the founder of his own brand Off-White, the news of his death was major in the fashion industry.
Born in Rockford, Illinois, on September 30, 1980, Abloh grew up around skate culture and hip-hop. He was born to Nee and Eunice Abloh, who were Ghanaian immigrants. Eunice Abloh, Abloh's mother, was a seamstress, and growing up she passed down her knowledge to Virgil Abloh.
After college, Abloh's career took off. Abloh met Kanye West, a famous rapper, producer and fashion designer, at the age of 22. He began working in his creative team. In 2009, they went to Paris together where they signed a sneaker collaboration with Louis Vuitton and attended Paris Fashion week, where they attracted much attention. "We were a generation that was interested in fashion and weren't supposed to be there. We saw this as our chance to participate and move current culture. In a lot of ways, it felt like we were bringing more excitement than the industry was." Abloh told W Magazine.
That same year, Abloh and West became interns at Ferdi in Rome.  "I was really impressed with how [Abloh and West] brought a whole new vibe to the studio and were disruptive in the best way. Virgil could write a metaphor and a new vocabulary to describe something as old-school as Ferdi. I have been following his career ever since." Louis Vuitton CEO, Micheal Burke, told New York Times.
In 2010, Abloh became the creative director for Donda, Kanye West's creative agency. In 2012, Abloh launched his first solo brand: Pyrex Vision, in New York City. This was an evolution from a previous project started by Abloh and two other men that he met while working on Donda. The initial project was titled Been Thrill, which was a DJ and creative collection. In 2013, Pyrex Vision turned into Off-White, the current version of Virgil Abloh's brand. Off-White is a combination of streetwear, luxury, art, music and travel. In 2018, Abloh was named the creative director for Louis Vuitton Men's wear collections.
The impact Virgil Abloh had on the world was huge. Not only did he define fashion, but he also impacted various people in many ways. Many celebrities were affected by Abloh's death, and they portrayed it through various social media outlets. A few examples include American Model, Gigi Hadi and American singer, Frank Ocean, two good friends of Virgil Abloh. "Virgil you were a kind, generous, thoughtful creative genius," wrote Gigi Hadid on her Instagram.
"I am heartbroken by the loss of my dear friend, and a friend to the world, Virgil Abloh. He was 1 of 1. His kindness and energetic energy generosity left a lasting impression on every life he touched – he made everyone feel seen and special," wrote Frank Ocean.